The tallest mountain on Ceres is a split-toned creature that would be at home in Alaska. Explore it, and the still-mysterious white spots in Occator Crater in the latest flyover animation of the dwarf planet.
Ceres is the largest object — dwarf planet, asteroid, or other — lingering in the main asteroid belt between Mars and Jupiter. With the observations taken since the Dawn spacecraft swung into position this spring, researchers have refined size estimates to 940 kilometers (584 miles) diameter, slightly smaller than the previous estimate of 950 kilometers (590 miles).
A global digital terrain model of Ceres including Occator Crater; the unnamed mountain is southeast (11 degrees south, 316 degrees east). Image credit: NASA/JPL-Caltech/UCLA/MPS/DLR/IDA/PSI.
The Dawn spacecraft keeps nudging closer to Ceres. The probe is currently spiralling to within 1,500 kilometers (900 miles) altitude over the dwarf planet, three times closer than its previous orbit. Science observations are expected to resume in mid-August. Until then, scientists are pouring over the existing data and generating detailed digital terrain models to better understand its topography.
G/O Media may get a commission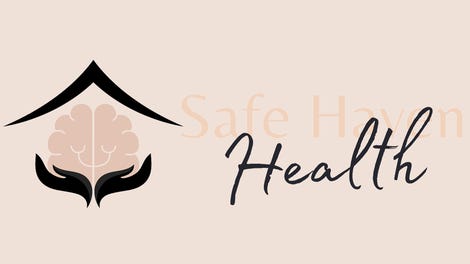 Addiction counseling
Safe Haven Health
An unnamed mountain on Ceres seen from an altitude of 4,400 kilometers (2,700 miles) at a resolution of 410 meters (1,400 feet) per pixel on June 25, 2015. Image credit: NASA/JPL-Caltech/UCLA/MPS/DLR/IDA/LPI
Of the odd features on the miniature world, the science team is particularly intrigued by a series of enormous craters in the southern hemisphere: Kerwan just south of the equator, and Urvara and Yalode farther south at the center of a network of radiating cracks. But the most obvious features driving perplexity and wonder are the weird white spots (most noticably the splatter of spots in Occator Crater in the northern hemisphere) and a currently-unnamed, extremely tall isolated mountain.
An unnamed mountain on Ceres digital terrain model at 5x vertical exaggeration; the mountain is 6 kilometers (4 miles) high. Image credit: NASA/JPL-Caltech/UCLA/MPS/DLR/IDA/LPI
This currently-unnamed mountain on Ceres is 6 kilometers (4 miles) tall, slightly taller than the original estimate of 5 kilometers (3 miles) and possibly the tallest feature on the dwarf planet. This makes it approximately the same elevation as Mount McKinley in Alaska's Denali range, the tallest peak in North America. The mountain has a two-toned surface: this side is coated in bright streaks, while the far side is dull and dark. It's also peculiar in that it's standing all alone: it isn't a crater's central peak, or in a range or ridge of similar mountains. While it isn't entirely unheard of for a mountain to exist in isolation, it's unusual enough to leave the science team puzzling over what happened to create this pyramid-shaped peak.
Occator Crater digital terrain model at 5x vertical exaggeration; the crater is 4 kilometers (2 miles) deep and 90 kilometers (60 miles) across. Image credit: NASA/JPL-Caltech/UCLA/MPS/DLR/IDA/LPI
Occator Crater is 90 kilometers (60 miles) across and 4 kilometers (2 miles) deep. Fitting Ceres' agricultural deity theme for naming locations, the crater is named for a Roman god of harrowing, a technique for pulverizing and smoothing soil. More importantly, the crater is home to the mysterious white spots of extremely high albedo that have been puzzling us for months. Are they water ice, salt deposits, strangely shiny rock, or evidence of volcanism or geysers? While ice was a popular early guess, how the regions reflection lights of different wavelengths isn't what we'd expect from surface ice, producing a lower (duller) albedo. Adding to the mystery, the spots may be producing an afternoon haze half-obscuring the crater on a reoccurring basis. We'll find out what's going on enough as Dawn creeps closer to surveying the region with a spectrometer, pinning down the composition of the odd splotches.
You can do a narrated flyby of these features, and if you have a pair of 3D glasses, even peek at the world in three dimensions in the latest video from the Dawn team. The digital terrain models are at five times vertical exaggeration to emphasize relief and highlight otherwise-subtle topographic features:

The Dawn spacecraft is the first probe visit a dwarf planet, and the first to visit two objects within the main asteroid belt. It surveyed Vesta in 2011 and 2012 before using its ion drive to redirect to Ceres.
Top image: Spin around a digital terrain model of the tallest mountain on Ceres at 5x vertical exaggeration. Credit: NASA/JPL-Caltech/UCLA/MPS/DLR/IDA/LPI/Mika McKinnon
Check out similar flyover animations of Pluto from the New Horizons flyby here and here.