Not every gadget is salvageable, and sometimes the best way to deal with an old device is to just let it go. Here are the most profitable, helpful and generous ways to say goodbye.
Most hardware doesn't age well. PCs can quickly become too old to salvage, entire cellphone generations pass in about three years and the country is moving on from outdated CRT display tech en masse. Newly idle gadgetry is the dark side of every upgrade, but there are responsible, beneficial ways to get rid of it.
Sell It
You know, one man's garbage, et cetera. There are a few ways to sell you stuff, and although most old hardware won't net you big bucks, finding a decommissioned gadget a new home is particularly satisfying.
If you think you've got something with niche appeal, eBay is your savior. Your Razr V3? On the right carrier, or unlocked, it could be worth an easy $75, while fetishized first-gen iMacs can rake in well over $100. Shipping as selling on the site can be a hassle and it's one of the most obvious options, but don't ignore the possibility—you never be sure what junk people are willing to pay for, and eBay is the easiest way to find out.
G/O Media may get a commission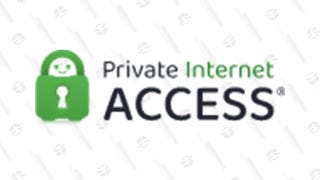 $3 per month
Private Internet Access | 2 Years + 2 Months Subscription
You're not bound to make as much money on Craigslist as on eBay, but it's easier and at least you'll know that whoever adopts your stuff will appreciate it. It's local, so you can usually convince your chumps to come pick you stuff up. Lifehacker as a great guide for getting the most out of Craigslist, but as long as you don't list your Zen Xtra in the Casual Encounters section it should be able to sell itself, or at least give itself away.
Selling gear to a faceless conglomerate might not yield the returns of an eBay success or have the dignity of a loving local transaction, but it'll get your gadgets off your hands and put a bit of money in your pocket. Last year, we investigated Costco's cash-for-gadget program, and it worked, though not always to our liking. Lifehacker wrote up Gazelle, who appraises and buys electronics, even covering the shipping. HP has a similar buyback program. Your gadget might end up as scrap and you won't be getting the best price, but these guys will take an awfully wide range of stuff and the process is pretty convenient.
Recycle It
Despite suffering from a recent bad rep on account of widespread, cost-cutting dumping in China, the recycling option is still a good one, as long as you do it through the right channels. Why not take care of your e-waste and middle-class enviroguilt all at once? The small cost is offset by the fact that your doing a good thing by not dumping some of the more toxic electronic component in landfills or, you know, poor countries, assuming your chosen company is legit.
Apple will waive the fee at recycling firm Metech for anyone who buys a new Mac. If you don't feel like spending $1999 to save $30, you can still use the company.
Your best option is to track down a local recycling company. Many towns have good e-waste facilities—some free, though most are not—and private companies often picks up the slack when the local government can't make it happen. E-Cycling Central has a fantastic utility for finding your local e-waste facilities, municipal and private, but the onus will be on you in either case to ensure that they're not just throwing your stuff into a landfill. Just be sure to ask where the stuff goes and if it gets recycled. If they won't or can't answer, move on.
For residents of D.C., Chicago, Los Angeles and San Diego areas, as well as a few others, the USPS will help you recycle small gadgetry for free. They basically serve as a middleman between individual citizens and a corporate bulk recycling/repurposing outfit, and offer free shipping for inkjet cartridges, cellphones, PDAs, digital cameras, and MP3 players to be recycled, torn down or sold. Call you local P/O to see if you've got this option. If you do, prepaid packages are available at your branch for easy sending. The best part about this service is that it isn't vetted, so even the dumpiest old Motorola gets a free ride.
Donate It
There are plenty of charitable organizations trade hardware for karma by placing your old hardware in needy hands, but they can be somewhat picky about what they take. The National Cristina Foundation will put your computers in the hands of those who need them, but they won't take garbage. If you have a Pentium 3 equivalent computer with a software license, you're good to go. They'll also take peripherals, which would be a great way to pass on old printers, monitors, mice, keyboards, speakers and so on. The charity has been around for years, and is very good at what it does.
CollectiveGood normally deals with corporate bulk donations, but also runs a buyback program not unlike Gazelle's. The difference is that CollectiveGood will donate your payment directly to the charity of your choice. Face it—it's far more satisfying to feel like you've done something good than to just walk away with a disappointing $31.43 for your once-beloved Optiplex.
Recycling for Charities is a lot like the National Cristina Foundation, but with a focus on reselling cellphones for charity. As with CollectiveGood, you can choose your cause.
Due to shipping constraints, many donation opportunities won't be national—no worries though, as local options abound. Our brilliant intern Erica found plenty of options for New Yorkers in just a few minutes, so a little localized Google-fu will likely turn up something in your area too.
Hat tip to Lifehacker, and thanks to Erico Ho for additional research.
Dealzmodo Hacks are intended to help you sustain your crippling gadget addiction through tighter times. If you come across any on your own that are particularly useful, send it to our tips line (Subject: Dealzmodo Hack). Check back every other Thursday for free DIY tricks to breathe new life into hardware that you already own.