The Mist director Frank Darabont is still trying to get his movie adaptation of Ray Bradbury's classic Fahrenheit 451 made, but its current status depends on one particular person... who shall, apparently, remain nameless for now.
Talking to SciFi Wire, Darabont - also known for writing the screenplays for The Green Mile and The Shawshank RedemptionIndiana Jones screenplay ever - explained that his planned adaptation is currently awaiting judgment:
Fahrenheit is the thing I'm trying to get up next, which is casting-dependent, so it's one of those. [The script is] out to somebody at the moment, fingers crossed, because, boy, do I want to make that movie. I'm not giving up. I'll die in the traces before I don't make that movie... it's not one of those movies that are vastly expensive by any contemporary standard, but money is still money, and it's of a price that requires somebody that will justify that investment.
It all depends on the involvement of one bankable, but currently unnamed, movie star.
(Our bet? George Clooney. Don't ask us why, he just seems like the type of man we could see wanting to star in a Fahrenheit 451 movie, for some reason.)
G/O Media may get a commission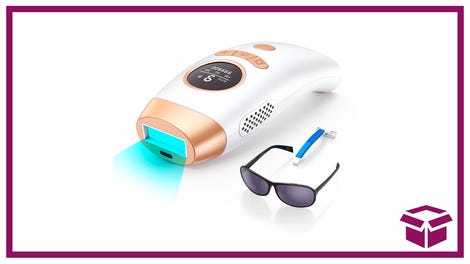 58% Off + Coupon
IPL Hair Removal Device
While Darabont isn't about to give up, he does have a deadline in mind for the movie's birth... and we mean that literally:
I promised myself that it would at least go into production while Ray Bradbury were still with us... It's not like I think he's going to leave tomorrow, but he's not getting any younger.
We hope that the movie has a little more subtlety than that, personally.
Why director Frank Darabont says it's make-or-break time for his Fahrenheit 451 movie [SciFi Wire]