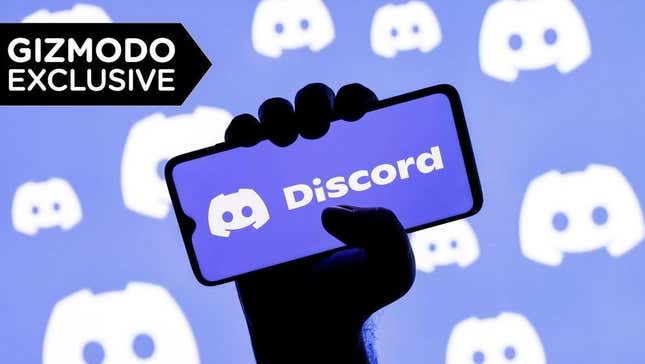 Last week, Discord announced new AI features powered by Midjourney's image generator and chatbot technology powered by OpenAI, the makers of ChatGPT. The company's existing chatbot, named Clyde, is now super-charged with artificially intelligent language parsing capabilities and there are other fun features. Those new features appeared to come at a cost: in the fine print of the company's privacy policy, Discord made subtle changes that disturbed users. It revoked promises not to collect data about screen recording and voice and video chats. One day after getting called out, though, Discord undid those changes.

Meta's Apparent Firing Goof
Discord's privacy policy originally read, "We generally do not store the contents of video or voice calls or channels," and "We also don't store streaming content when you share your screen." On Saturday, Techradar spotted that those guarantees had vanished. Reddit users likewise complained. One day later, though, Discord had added them back in, according to snapshots of the website in the Wayback Machine.
A Discord spokesperson said, "We recognize that when we recently issued adjusted language in our Privacy Policy, we inadvertently caused confusion among our users. To be clear, nothing has changed and we have reinserted the language back into our Privacy Policy, along with some additional clarifying information." Gizmodo asked discord why it removed privacy guarantees from its privacy policy in the first place, but the company didn't share any details. The company said it will let users know in advance if it changes its privacy policy about video or voice channels.
Discord updated its original blog post announcing the AI integrations after Techradar pointed out the proposed changes, clarifying "that Clyde does not record, store or use any voice or video call data from users." So far, Discord hasn't announced any AI features that incorporate screen recording, voice chats, or video chats.

AI's not-so-secret problem is it needs your data to keep the cogs turning. That's true whether companies are training their AI algorithms or feeding chatbots your prompts to generate responses and content.

Discord's self-described "free, public experiment" with AI involves a number of tools and features. The Clyde chatbot can answer simple questions, search for GIFs, have conversations, and do things like recommending playlists. Discord renamed its AutoMod to AutoMod AI, which now uses large language model technology to block content that breaks a server's rules while incorporating the context of conversations. Other features include "Conversation Summaries," which can paraphrase a stream of messages.

"Like other Discord products, these features can only store and use information as described in our Privacy Policy, and they do not record, store, or use any voice or video call content from users," a company spokesperson said.

The company added an entire paragraph to its blog post describing Clyde's "privacy-first and optional-only approach." Discord says OpenAI isn't allowed to use Discord user data to train other AI models, and the company says Clyde can only access messages where users are interacting directly with the AI.
But the company makes no such promises about AutoMod AI or Conversation Summaries. Because these types of AI features are most often trained on large datasets generated by users, It's hard to imagine them working without analyzing and storing what users are saying on Discord.