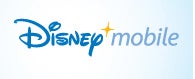 We've covered Disney Mobile before, showing their "family friendly" features like call control, family locator (GPS) and family monitoring. Reader Robert doesn't think so, he writes:
Disney mobile offers phones for the family, which allow a parent to restrict calls by time, phone numbers, and minutes. I would never have considered a cell phone for my children except in a case where I could restrict whom and when they called. The problem I have run into with Disney Mobile stems from roaming charges and overage minutes. In order for any of the parental controlled features to work the phone must only connect to a Disney Mobile Network. The problem is when the phones were shipped, they are automatically configured to allow for roaming, which allows the phones to connect to whatever network happens to be available. In addition, the feature to lock roaming and only allow calls on the Disney network can only be changed on the phone handset. This
is NEVER told to the consumer.
His displeasure continues.
We purchased a plan for 450 family minutes, nights and weekends free. We restricted the phones to limit the calling ability to anyone, except immediate family. What we did not know was that the phones will pick up any network that answers first (roaming charges are then applied, and all parental control restrictions are no longer applicable). We currently have a bill for one month of use of over 2900 minutes of roaming charges. By the admission of Disney Mobile, the majority of the calls where made nights and weekends. According to Disney Representative, Nikki, since our daily calls to clarify and rectify this problem, they have since changed their contract to reflect this glitch in their plan.

The selling point for us was the ability to restrict the calls our children could make, which you cannot do if the phone roams. Mind you the phones were never out of town. These roaming charges occurred from our home. We are opting out of the plan, but the problem was discovered the day after our 30 day return policy expired (is that ironic)? Our on-line invoice showed a balance of $140 until the 20th of August (one months bill plus activation fees). Now with the roaming and call charges we are expected to pay $175 per phone to terminate the contract and still incur the original cost of $65 for the purchase of the phones.

This plan does not work as advertised and the sales people are either extremely deceptive, or not very knowledgeable about the service they are selling. Until Disney corrects this roaming problem these phones do not live up to their advertised function or ability and are extremely expensive. THIS IS DEFINITELY NOT A FAMILY FRIENDLY MOBILE PLAN