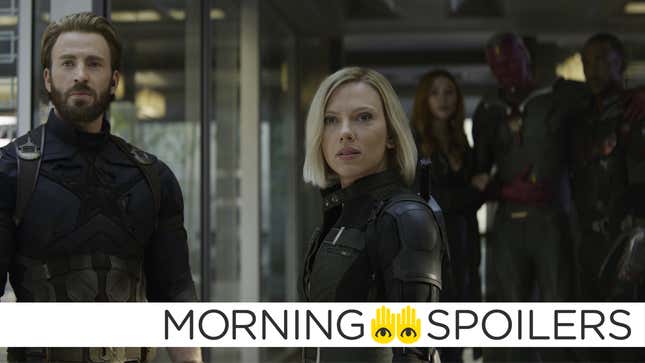 The Six Million Dollar Man reboot has lost its director. Margot Robbie hypes Birds of Prey. Go behind the scenes of Deadpool 2's amazing Celine Dion collab. John Krasinksi hints at where a sequel to A Quiet Place could go. Plus, what's to come on The Flash, Arrow, and iZombie, and more. Spoilers, assemble!

Meet Microsoft's New Surface Laptops

The MCU
Disney CEO Bob Iger revealed the company is planning "a new franchise beyond Avengers" (perhaps the Eternals?).
We meet on a regular basis with our Marvel team, and we've plotted out Marvel movies that will take us well into the next decade. I'm guessing we will try our hand at what I'll call a new franchise beyond Avengers, but that doesn't necessarily mean you won't see more Avengers down the road. We just haven't made any announcements about that.
Iger also stated, "Given the popularity of the characters and given the popularity of the franchise, I don't think people should conclude there will never be another Avengers movie." [THR]
---
The Six Billion Dollar Man
Director Damon Szifron has exited the film adaptation of the Six Billion Dollar Man (title adjusted for inflation) for currently undisclosed reasons. [THR]
---
In The Tall Grass
James Marsden is in talks to star in a film adaptation of Stephen King's novella, In The Tall Grass, from director Vincenzo Natali. The story concerns a couple searching a mysterious field in Kansas for a missing child, only to discover they too cannot find an exit. [THR]
---
Pet Sematary
Speaking of Stephen King adaptations, screenwriter Jeff Buhler told /Film he believes the Pet Sematary remake is "on track" to be "one of the scariest," ever.
There may be Victor, there may be some Zelda, and there will definitely be some Louis and Rachel and Gage and Ellie. I will say this, if you love the book, you'll love this movie. (Directors) Dennis and Kevin are both such visionaries in terms of how they've approached it, from not only a horror standpoint but also a character standpoint, and it's been really gratifying to work with those guys. I think we're on track to it make one of the scariest Stephen King adaptations ever! That's our goal anyway.
---
Birds of Prey
Speaking with Collider, Margot Robbie hyped the Birds of Prey movie as "an R-rated girl gang film."
I pitched the idea of an R-rated girl gang film including Harley, because I was like, 'Harley needs friends.' Harley loves interacting with people, so don't ever make her do a standalone film. She's got to be with other people, it should be a girl gang. I wasn't seeing enough girl gangs on screen, especially in the action space. So that was always a big part of it.
---
A Quiet Place 2
In conversation with Deadline, John Krasinksi suggested the sequel to A Quiet Place would likely focus on other survivors of the alien invasion.
The thing that I loved in the movie, where my mind kept wandering as we were making it, was the question of who was on the other end of those fires, when the father lights the fire and in the distance those other fires light up. How did those people survive? How did that old man survive?

In the extreme these characters are going through, there's no room to think about that. They're there, there's an old man who's about to scream, they just have to deal with that. I think it would be interesting to see what's going on elsewhere at this same time.
---
Solo: A Star Wars Story
Composer John Powell shared the film's soundtrack listing on Instagram, offering a rough outline of the film's events.
---
Deadpool 2
Meanwhile, a song titled "You Can't Stop This Mother F*****" appearing on the Deadpool 2 soundtrack, contains the lyric "You can't stop him. He's the Juggernaut. You can't stop this mother f*****," possibly confirming a surprise appearance from Charles Xavier's half-brother, The Juggernaut. /Film has compiled a few screencaps from the film's trailers and TV spots that may tease the character.
In related news, a new featurette goes behind-the-scenes of the Celine Dion music video, "Ashes."





---
The Purge
Fiona Dourif is set to recur in USA/Syfy's The Purge series as Good Leader Tavis, a "much-adored, charismatic cult leader" who dispenses "blessings to her fawning followers." [Deadline]
---
The Rook
TV Line reports Emma Greenwell has been cast as Myfanwy Thomas, the amnesiac protagonist of Starz's adaptation of the Daniel O'Malley novel. Olivia Munn has also boarded the series as Monica Reed, "a bold American intelligence officer with subtle supernatural powers who crashes into the Checquy investigation of her former lover's death."
---
Santa Clarita Diet
Good news! Santa Clarita Diet has been renewed for a third season at Netflix.
[TV Guide]
---
The Passage
Fox has ordered The Passage, a new series based on a trilogy of vampire novels from Justin Cronin, to series. Mark-Paul Gosselaar will star as Brad Wolgast, a federal agent tasked with protecting a little girl who's been injected with a government virus that "could either cure all disease or cause the downfall of the human race."
---
Iron Fist
An Instagram post from Y-CATS Craft Service suggests filming has nearly wrapped on season two of Iron Fist.
---
iZombie
Fanpop has a trio of images from "And He Shall Be a Good Man," the season finale of iZombie.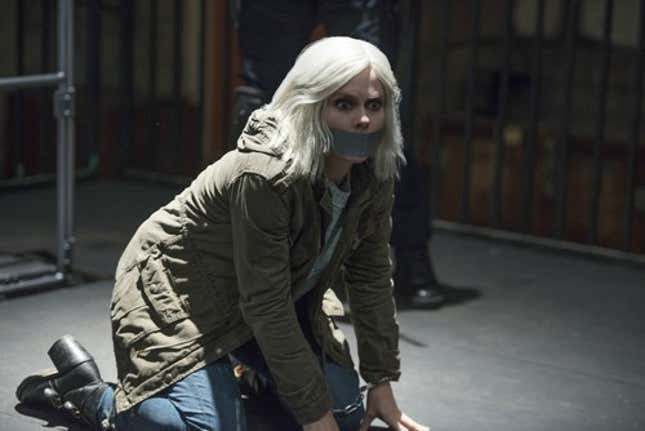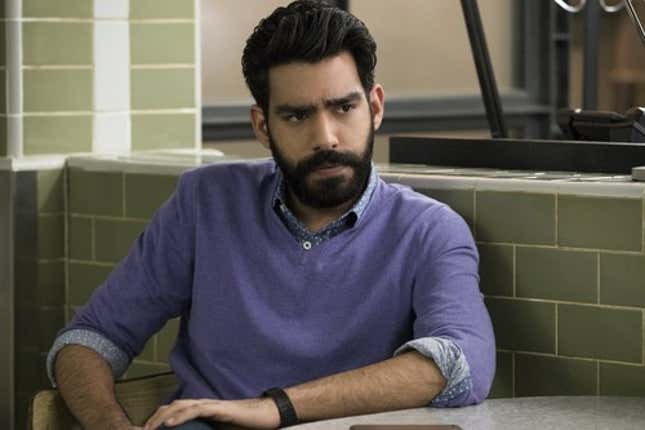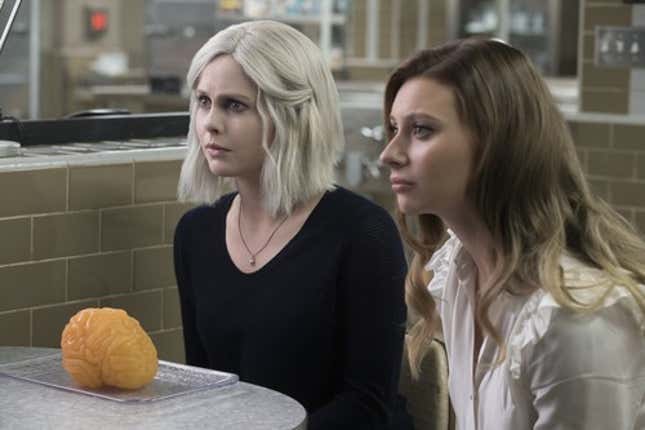 ---
The Flash
Coming Soon has pictures from next week's episode of The Flash, "Think Fast," guest-starring Arrow's David Ramsey. Looks like Caitlin is getting a minor upgrade. More at the link.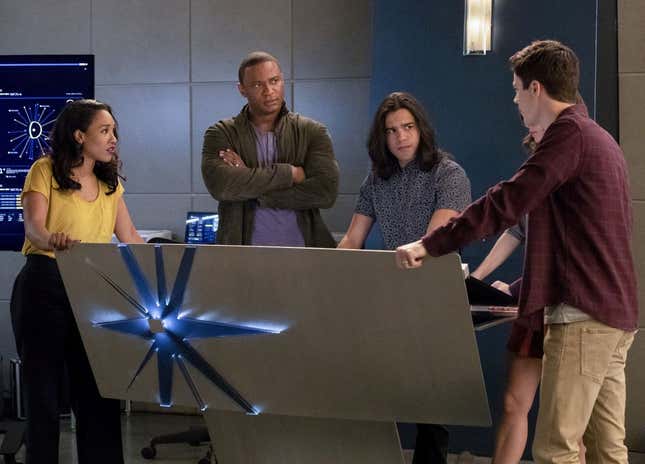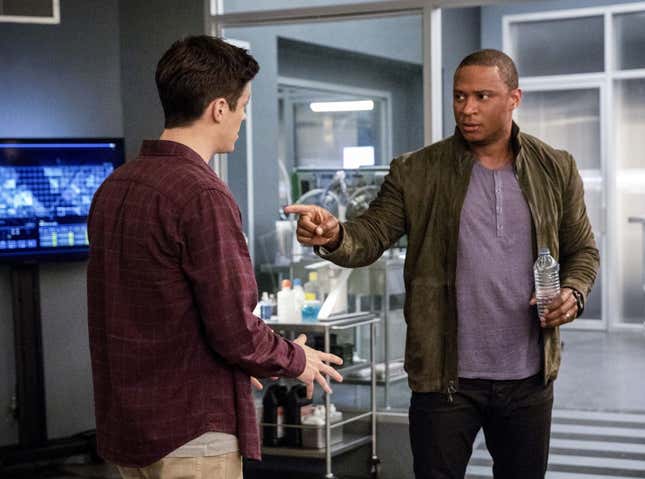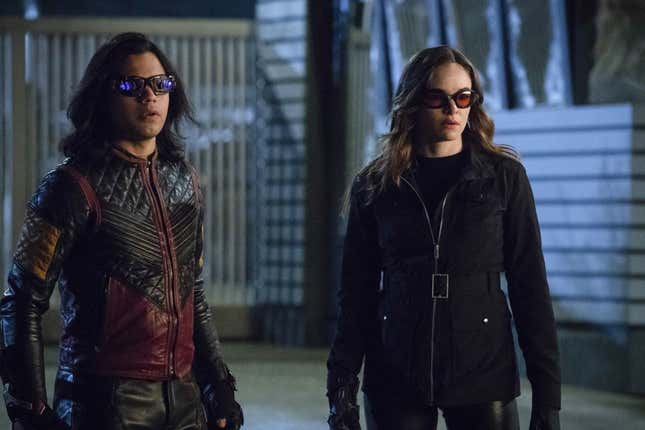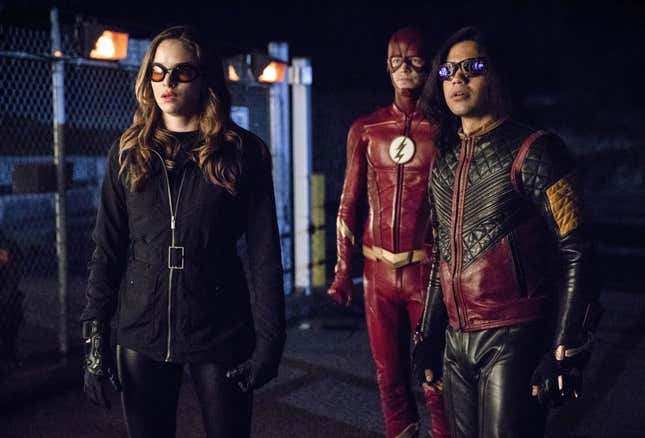 ...and here's the trailer, in which Devoe succinctly summarizes his post-Enlightenment plans. "People will become curious again, and I will be there to teach them!"
---
Arrow
Coming Soon also has images from Thursday's episode of Arrow, "The Ties That Bind." Click through for more.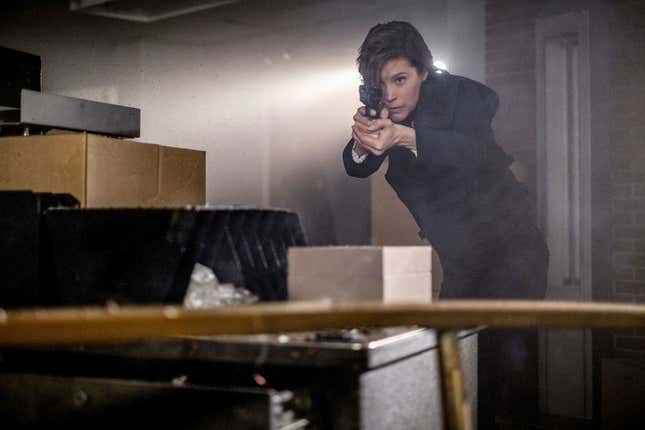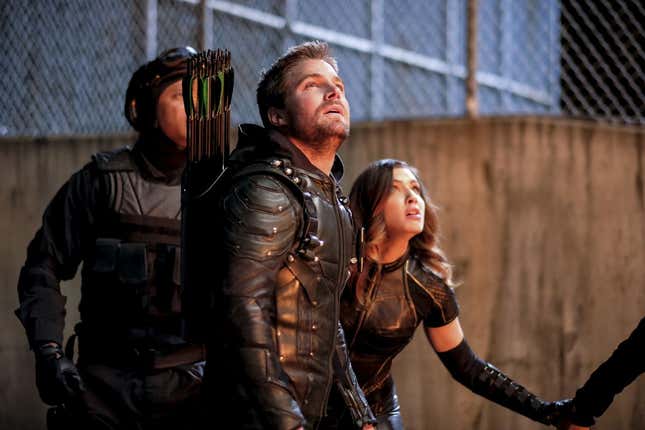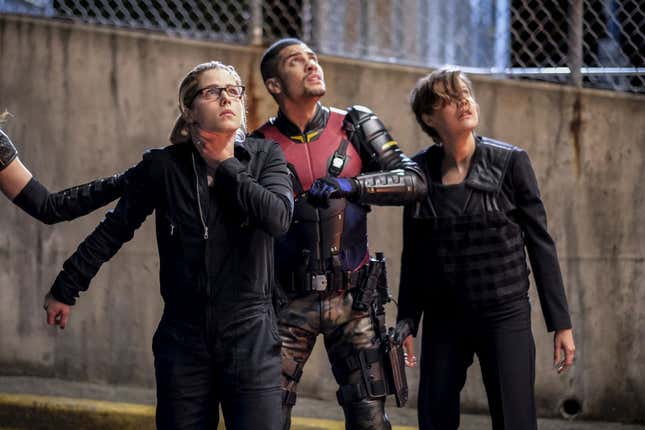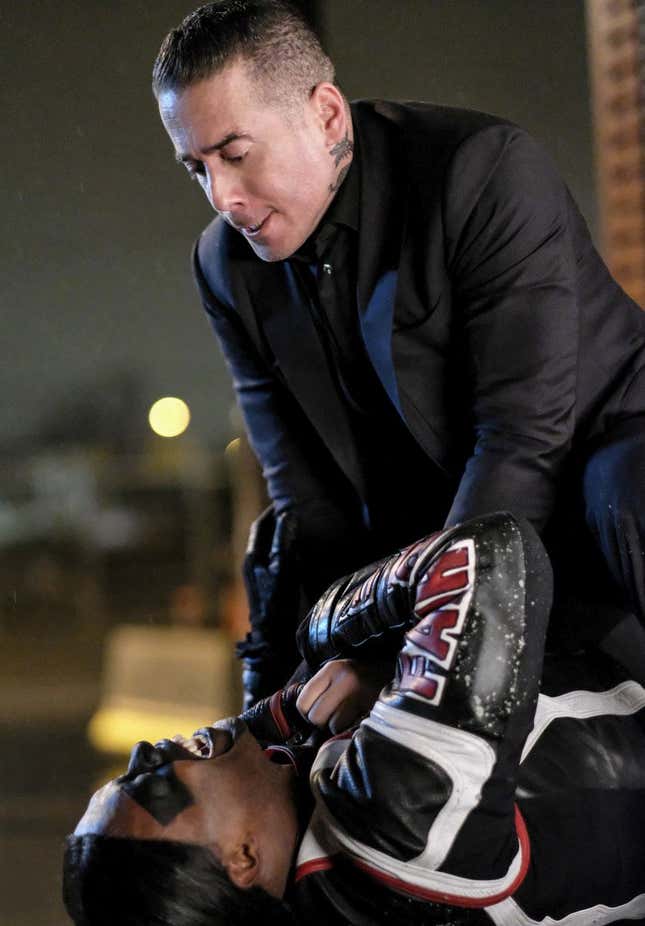 ---
Humans
Spoiler TV has images from the untitled second episode of season three. Head over there to see the rest.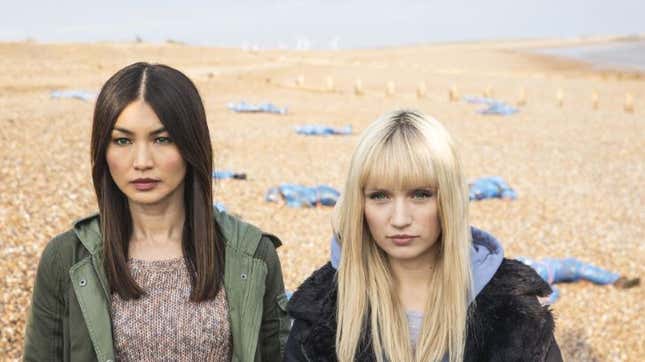 ---
Shadowhunters
We also have a trailer for next week's two-hour midseason finale of Shadowhunters.
Episode 3009 – "Familia Ante Omnia"

Clary faces down an old foe in an attempt to find answers about Lilith's plan. Alec and Magnus turn to Lorenzo Rey for help, while Lilith finds a new ally. Luke must choose between his pack and his family, as Simon is forced to deal with his past. (Guest starring Anna Hopkins, Chai Hansen and Javier Muñoz)


Episode 3010 – "Erchomai"


In the climactic mid-season finale, the team scrambles to find a way to put a stop to Lilith's plan coming to fruition. But going up against their biggest opponent yet, their odds are not looking good. Meanwhile, Simon makes a heartbreaking choice with Isabelle's help and Magnus reconnects with a powerful person from his past. (Guest starring Anna Hopkins, Jack Yang, Alexandra Ordolis and Nicola Correia-Damude)
---
The 100
Marcus discusses survivor's guilt in the trailer for next week's episode, "Pandora's Box."




---
The Terror
Finally, Lady Silence learns more about her connection to the Tuunbaq in a clip from next week's episode, "The C, the C, the Open C."
---
Banner art by Jim Cooke.