A team of 17 divers from the NOAA has returned from a 33-day mission to remove marine debris from Papahānaumokuākea Marine National Monument in Hawaii, one of the largest marine conservation areas in the world. You're not going to believe the amount of crap they had to pull out.
Top image: NOAA divers find the large derelict fishing gear net that was reported last September at Pearl and Hermes Atoll. Scuba and free divers removed a piece of derelict fishing gear that was more than 28 feet long, 7 feet wide, and had a dense curtain that extended 16 feet deep. The large net weighed 11.5 tons. (Credit: NOAA)
Marine debris is a growing problem, a threat to the environment, navigation safety, the economy, and human and animal health. Massive amounts of discarded items enter into the seas each day — bits of plastic, metal, rubber, paper, textiles, derelict fishing gear, vessels, and any number of other things. Sadly, this World Heritage site, which includes the Midway Atoll, is particularly susceptible — and sensitive — to this problem.
A protected green sea turtle entangled in derelict fishing gear at Pearl and Hermes Atoll. Three green sea turtles were freed during this mission. (Credit: NOAA)
In total, the divers removed about 57 tons worth of abandoned fishing nets and plastic litter from the monument's tiny islands and atolls, coral reefs, and shallow waters. Each day, they pulled up nets weighing hundreds of pounds from the corals. They filled the dumpster on their ship, the Oscar Elton Sette, to the top with nets, and then they filled the decks until they couldn't handle any more.
G/O Media may get a commission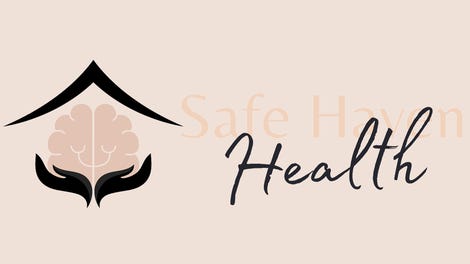 Addiction counseling
Safe Haven Health
NOAA Ship Oscar Elton Sette crew loading collected debris into a storage container on the deck for transport back to Honolulu. (Credit: NOAA)

A release from the NOAA tells more:
At Pearl and Hermes Atoll, the divers encountered and rescued three sea turtles tangled in different nets. They also spent several days removing a 28-foot by 7-foot "super net" that extended 16 feet deep and weighed 11½ tons. The net, which had to be cut it into three pieces and towed separately back to the Sette, had destroyed coral in the atoll and posed a huge wildlife entanglement risk.

On the shorelines of Midway Atoll National Wildlife Refuge, also part of the monument, the team surveyed and removed nearly 6¼ tons of plastic trash, paying special attention to the bottle caps and cigarette lighters that are commonly eaten by birds. They removed and counted thousands of pieces of plastic, including 7,436 hard plastic fragments, 3,758 bottle caps, 1,469 plastic beverage bottles and 477 lighters.

The divers worked out of small boats launched from the Sette, systematically surveying coral reefs at Maro Reef, Pearl and Hermes Atoll and Midway Atoll by swimming and tow-boarding. They used maps marked with GIS locations that were based on 15 years of data on net accumulation hot spots and weather trends. Once the divers located a net — some of which were massive, tangled balls of several nets — they relied on their own physical strength and on ropes to remove it from the coral and into the boat.
In addition, they recovered two 30-foot boats at Pearl and Hermes Atoll, which are suspected to have come from Japan as a result of the 2011 tsunami.
The NOAA has been doing this since 1996, removing a total of 904 tons of marine debris, including this year's haul.
Related: Latest Survey Shows That Our Ocean Floors Are Covered In Garbage | Lies You've Been Told About the Pacific Garbage Patch
[ NOAA including images ]