Do the new Lego sets spoil every major event in Avengers: Infinity War? Could Riz Ahmed mutate into a giant spider in Venom? Will Mike Flanagan direct a sequel to Stanley Kubrick's The Shining? All this, plus new images from X-Men: Dark Phoenix, Aquaman and more! 2017, your Angel of Death awaits...and The Mask of Morning Spoilers is lifted!

---
Venom
A new set photo of Riz Ahmed dressed in business attire has led some to speculate he's playing Dr. Carlton Drake, the CEO of the creepy, survivalist Life Foundation — and the man who eventually mutates into the supervillain, Homo Arachnis.
---
Doctor Sleep
Speaking with Lilja's Library, Mike Flanagan revealed he's interested in following Gerald's Game with an adaptation of Doctor Sleep, Stephen King's 2013 sequel to The Shining.
[T]he ones I'd want to do the most are Doctor Sleep and Lisey's Story. In both cases, it's because I identify with the protagonists so much. Lisey's Story is a stunning piece of work, a beautiful exploration of marriage. And who wouldn't want to venture back into the world of Danny Torrance?
G/O Media may get a commission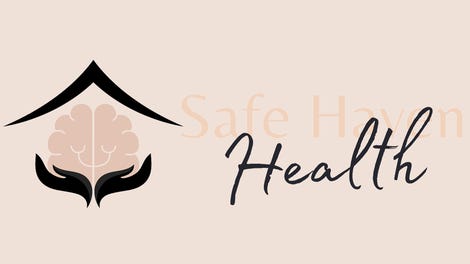 Addiction counseling
Safe Haven Health
---
Gotham Girls
Mad Mad: Fury Road's Riley Keough would like to play Poison Ivy, please.
---
The Little Mermaid
Cinematographer Dion Beebe, costume designer Colleen Atwood, and production designer John Myhre have boarded Disney's live-action remake of The Little Mermaid. All three have previously worked with the film's rumored director, Rob Marshall.
---
X-Men: Dark Phoenix
Magneto gets collared on Genosha in a new photo from Empire.
---
Aquaman
USA Today has another photo of Aquaman aboard a submarine, looking happier this time.
---
Avengers: Infinity War
Screen Rant reports leaked footage of Thanos interrogating the Collector on Knowhere before Drax spoils the Guardian's element of surprise by stepping out of the shadows and swearing revenge has been posted to Reddit.
If that wasn't exciting enough, Brick Show has managed to get ahold of product descriptions for the first wave of tie-in Lego sets, which seem to reveal several of the film's major set pieces — including a new ax for Thor, and a victorious "final battle" with Thanos.

But that's not all! USA Today has a new photo Rocket and Mantis meeting an unconscious Thor.
Lastly, Women of DC & Marvel has discovered a production t-shirt featuring new artwork of the Avengers, assembled.
---
Fantastic Beasts: The Crimes of Grindelwald
Newt and Tina are up against the wall in the latest photo from Empire.
---
Altered Carbon
Elsewhere, TV Line has two images from Netflix's Altered Carbon — including one of Joel Kinnaman toting a severed head.
---
Goosebumps: Slappy's Revenge
The Goosebump's sequel has been pushed back a few weeks and will now open October 12, 2018.
[Deadline]
---
The Open House
Netflix has released a trailer for their new horror offering, The Open House (not to be confused with the 1987 real estate slasher, Open House) about a teenager and his single mother moving into a creepy new home "besieged by threatening forces".
---
Krypton
It's official: Krypton premieres Wednesday, March 21st on Syfy.
Following the announcement, Syfy posted two new images from the pilot.
---
Supergirl
Supergirl and the DEO team up with the Legion of Superheroes in the synopsis for January 15th's return episode, "Legion of Superheroes."
Struggling to heal from her injuries inflicted by Reign, Supergirl remains in a dreamlike state, unable to be reached. Mon-El recruits one of the Legion members, Brainiac-5 (Defiance's Jesse Rath), to try to bring her back. Meanwhile, Reign continues her rampage on the city so the DEO teams up with the Legion of Superheroes to try to stop her.
[TV Line]
---
The Flash
Meanwhile, Barry faces murder charges in the synopsis for "The Trial of the Flash," airing January 16th.

As Barry's trial for the murder of Clifford DeVoe begins, Iris and Joe must decide how far they are willing to go to keep Barry out of prison.
[TV Line]
---
Arrow
And let's don't forget the Green Arrow! Oliver teams up with "an unlikely ally" after making a discovery about Cayden James in the synopsis for January 18th's episode, "Divided,"
Despite losing half his team, Oliver remains confident that he, Felicity and Diggle can stop Cayden James and Black Siren. However, when he discovers one of Cayden's secrets, he decides to team up with an unlikely ally. Meanwhile, Dinah spends time with Vince.
[TV Line]
---
The Gifted
Finally, here's a trailer for The Gifted's return on New Year's Day.
---