It's the week where children hope for bearded intruders bearing sacks, and millions also a week where television gets a bit... lazy. Don't say you weren't warned. Luckily, there's new Doctor Who to make everything better.
It's not just that most of your regular shows are on holiday break this week; the rest of programming is also affected by marathons and special programming that you'd probably be better off avoiding.
Monday, for example? There's really not much to be looked for at all. Fasten your grump-belts: You're going to run into a lot of that this week.
Tuesday
It's not SF, but Dirty Jobs is at least weird enough to occasionally seem like urban fantasy, right? For those who don't believe me, Discovery is running a marathon of the show from 12pm through 12am to convince you otherwise. For fans of Robin Williams' later work, AMC has Jumanji at 1:45pm.
G/O Media may get a commission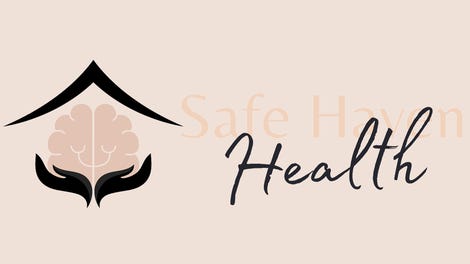 Addiction counseling
Safe Haven Health
(Edit: There's also a new episode of Better Off Ted on ABC at 9pm, which I highly recommend and would've earlier if I hadn't accidentally thought it was a rerun. Sorry!)
Wednesday
We're still a couple of days before the holiday itself, but that doesn't mean anything to a time lord, which explains why BBC America has two Doctor Who Christmas Specials already: "The Christmas Invasion" (David Tennant's first episode) at 12pm, and "The Runaway Bride" (Catherine Tate's first episode!) an hour later.
Thursday
Dear Syfy, I know it gets a lot of viewers, but a Ghost Hunters marathon for Christmas Eve? Unless they're looking for the Ghosts of Christmas Past, Present and Future, I'm not a big fan (8am through 5am the following morning). Just watch BBC America's rerun of Doctor Who's "The Next Doctor" (5pm) instead.
Friday
Dear Syfy, Twilight Zone from 8am, then some trashy movies (Monster Ark at 9:30am, Copperhead at 11:30, Ghost Town at 1:30pm and Stephen King's Desperation - sadly, not a film about the desperation of a horror writer with a face like a shaved lion - at 3:30) before Serenity at 6:30, Total Recall at 9pm and Star Trek: The Next Generation from 11:30 through until 4:30am on Saturday? You're forgiven for that Ghost Hunters thing.
And for those who'd rather watch something with a little more (admittedly dubious) educational value, Discovery has a Mythbusters marathon from 12pm until 6am the next day.
Maybe you shouldn't watch the whole thing.
Saturday
Awake post-festive revelry and wondering if there are old SF B-movies to stave off sleep? AMC has you covered, with a triple-bill of The War Of The Worlds (3:30am), The Day The World Ended (5:30am) and Earth Vs. The Spider (7:15am).
Alternately, Syfy has a horrorfest happening, starting with Stay Alive at 9am, Rest Stop at 10:30, The Descent at 12:30, Autopsy at 2:30, then the first three Saw movies (4:30, 6pm and 9pm, respectively) to scare you out of any post-Christmas Day bluster.
Of course, anyone who isn't watching Doctor Who: The End Of Time part one on BBC America at 9pm should consider themselves (a) not in America, (b) someone who may have watced it online the night before, but we won't talk about that or (c) not our friends. Sorry, it's just the way it is (For those concerned: It's an unedited version, at 1hr and 15mins, including commercials).
Sunday
Catch up with the first four episodes of weird, quasi-animation Outer Space Astronauts on Syfy at 9:30am and then just throw away the remote; the same channel has In The Name Of The King: A Dungeon Siege Tale at 11:30am, followed by Beyond Sherwood Forest (Monsters! Robin Hood! Together!) at 2pm and Dragon Wars at 4, before Men In Black II (at 6pm) and Nic Cage's "What if Indiana Jones was happening today and shit?" National Treasure at 8. What better way to end the week than with Cage, after all?