Donald J. Trump, businessman and president-elect, finally had his meeting with the New York Times this week. In their lengthy chat, the ascendant leader of the free world shared what appeared to be words of wisdom passed down to him by a cartoon sea captain: "The wind is a very deceiving thing."
Context does little to clear up Trump's apparent animosity towards the regular movement of air. Times political reporter Michael Barbaro, in pressing him to expound on his plans to keep the office of the president separate from his business interests, alluded to a meeting between Trump and Nigel Farage about wind farms. Trump's baffling response to the question:
Was I involved with the wind farms recently? Or, not that I know of. I mean, I have a problem with wind…
After Times reporters reminded Trump of his involvement with wind farms recently, the president-elect explained:
Oh, I see. I might have brought it up. But not having to do with me, just I mean, the wind is a very deceiving thing. First of all, we don't make the windmills in the United States. They're made in Germany and Japan. They're made out of massive amounts of steel, which goes into the atmosphere. The windmills kill birds and the windmills need massive subsidies.
G/O Media may get a commission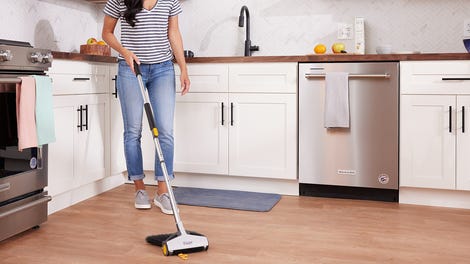 BOGO 50% Off
Flippr - BOGO 50% Off
So Trump thinks the manufacture of windmills puts steel into the atmosphere, for some reason. He hates that they kill birds, and he hates that they're not made in America. Thomas Friedman was happy to point out, "[GE] has a big wind turbine factory in South Carolina. Just so you know."
Trump ended his rant on the dangers posed by wind with the words, "I don't care about anything having to do with anything having to do with anything other than the country." You'd think that this quote is some sort of error, since it doesn't make sense, but according to the Times that's what Trump said.
The rest of Trump's responses in the interview were comparably nonsensical. Amid his hallucinatory style of speech—which continually evades the respite of a complete sentence—Trump stated in no uncertain terms that conflicts of interest, in any capacity, were of little concern for him. On divesting his business interests: "In theory I don't have to do anything." On the potential appointment of Jared Kushner—New York Observer publisher and Trump's own son-in-law—to his administration: "The president of the United States is allowed to have whatever conflicts he wants."
We can only hope that for the next four years, Trump's choice of conflict is a battle to the death with the very forces of nature, wrestling the wind on a high mountaintop instead of mismanaging the US government.
Read the entire, utterly disheartening interview here.