It's 2.5 minutes to midnight. We're all fucked.

Since 1947, the Bulletin of the Atomic Scientists has been using a clock to symbolize how close we are to a catastrophic event. The closer to "midnight" we are, the more concerned they say we should be about dying in something like a nuclear holocaust. Well, if you've been watching the news lately, you can probably guess why we went from 3 minutes to midnight to 2.5 minutes today.
Yes, these scientists have deemed Donald Trump a threat to the safety and security of the planet. The closest that the Doomsday Clock has ever come to "midnight" was back in 1953 when the Soviet Union conducted hydrogen bomb tests following similar tests by the United States. The Doomsday Clock was two minutes to midnight in 1953. We're now closer than we've ever been to midnight since the mid-1950s.
"Facts are stubborn things, and they need to be taken into account if the future of humanity is to be preserved," said Lawrence Krauss, chairman of the Bulletin of the Atomic Scientists, at a press conference today. "The future of the clock, and our future is in your hands."
Dr. Krauss stressed at the press conference that Trump's "loose talk" about nuclear weapons certainly wasn't the only thing that influenced their decision to move the clock. But it still played an important role.
"Over the course of 2016, the global security landscape darkened as the international community failed to come effectively to grips with humanity's most pressing existential threats, nuclear weapons and climate change," the Bulletin's Science and Security Board said in a statement.
G/O Media may get a commission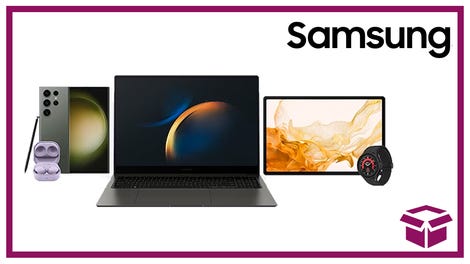 24 hour deals
Discover Samsung - Daily Deal
"This already-threatening world situation was the backdrop for a rise in strident nationalism worldwide in 2016, including in a US presidential campaign during which the eventual victor, Donald Trump, made disturbing comments about the use and proliferation of nuclear weapons and expressed disbelief in the overwhelming scientific consensus on climate change," the statement continued.
The press conference even mentioned other threats like fake news and automated military systems to the destabilizing forces in the world. Fake news was specifically called out for potentially causing panic around the globe and casting doubt on the integrity of our electoral systems.
"The board's decision to move the clock less than a full minute—something it has never before done—reflects a simple reality: as this statement is issued, Donald Trump has been the US president only a matter of days," the Bulletin said.
Best of luck, everyone.