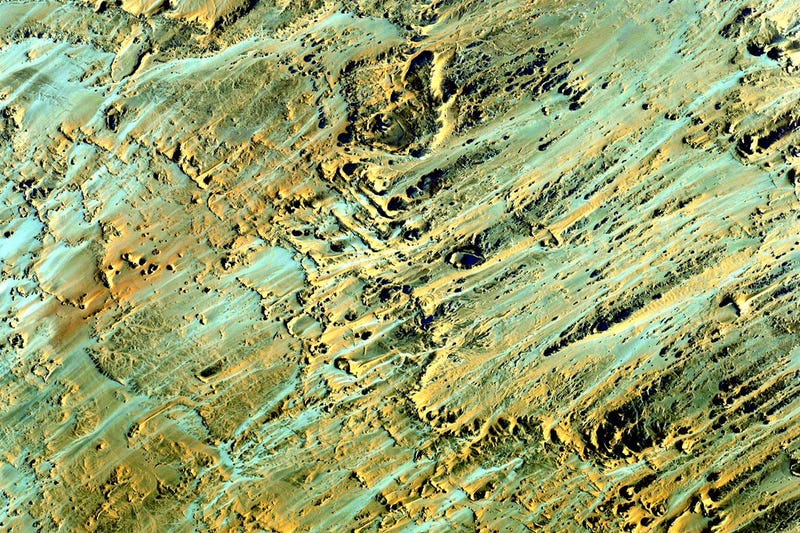 This photograph, snapped by NASA astronaut Scott Kelly, looks like it may have been taken over some Martian canyon or Jovian moon, but it was captured as the International Space Station coasted far above strange rocky features in Africa.

Kelly, who will be returning to Earth in March after spending an entire year in space, released this extraordinary image earlier today in a tweet.

And earlier this morning, Kelly snapped this stunning view of Texas.
Check out more at Kelly's Twitter.

---
Email the author at george@gizmodo.com and follow him at @dvorsky. Top image by Scott Kelly/NASA/JPL