If you're searching for something fascinating to occupy an hour, this 1984 Nova special is an excellent choice. It's a documentary that goes from Georges Méliès A Trip to the Moon to the kings of special effects in the 80s.
Unsurprisingly, The Magic of Special Effects spends a significant amount of time with Industrial Light & Magic, reminding you just how amazing the work on Star Wars and Indiana Jones really was.
From a film history perspective, there are a couple of other interesting things going on here. First, the documentary itself shows just how quickly the film industry was able to invent new ways to trick the eye. Second, as it's now thirty years old itself, the documentary is now a time capsule of the history of special effects from the turn of the century to the 1980s.
There's an emphasis on in-camera effects — models, matte paintings, etc. — that is lacking from the behind-the-scenes effects videos of today. There are still practical effects used, but CGI is doing a lot of heavy lifting. For example, this Game of Thrones effects reel:
G/O Media may get a commission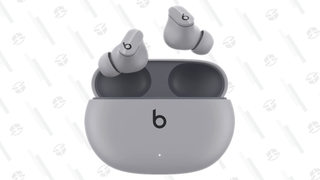 All CGI, and impressive in its own way. But it's a definite contrast from the 1984 state of affairs.
[via Cinema Blend]