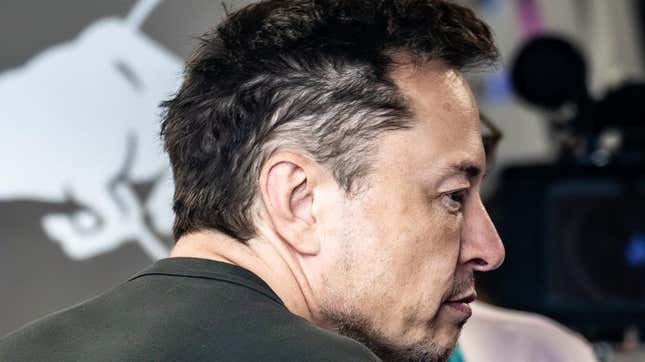 It seems Elon Musk isn't very popular in the video game community, at least not among the gamers who gathered for the Valorant World Championship Final in Los Angeles on Saturday. During the event, the camera briefly panned to Musk, who was attending the tournament with one of his sons, as reported by Insider. Immediately, the crowd started booing.
The Elon Musk Twitter Saga, Part 1 of Who Knows?
"Where is that from? That can't be from in here, surely," one of the event's commentators asked as the sound of jeers filled the arena. An oblivious Musk appeared on screen for just about four seconds, but the boos continued long after the camera cut back to footage of game play. After around thirty seconds, the mockery settled into a chorus as the audience chanted, "Bring back Twitter."
Almost four million viewers tuned-in to watch a stream of the event on Twitch, but the Musk incident got even more attention on the billionaire's own platform. E-sports reporter Jake Lucky posted a clip of the spectacle on X, formerly known as Twitter. It quickly went viral, prompting hazing from Musk's detractors and bitter defense from his legion of blue-checked supporters.

"Getting booed by Valorant players is like getting wedgies by the anime club in middle school," one user posted, negging everyone involved.

This isn't the first time a surprise appearance by the world's most online billionaire went sour. Comedian Dave Chappelle brought Musk on stage at a show in San Francisco last December. The crowd erupted in boos every time Musk tried to speak during the brief and awkward encounter.
Musk later tweeted that most people were thrilled to see him, actually. "Technically, it was 90% cheers & 10% boos (except during quiet periods), but, still, that's a lot of boos, which is a first for me in real life (frequent on Twitter)," Musk posted, contradicting the video evidence.