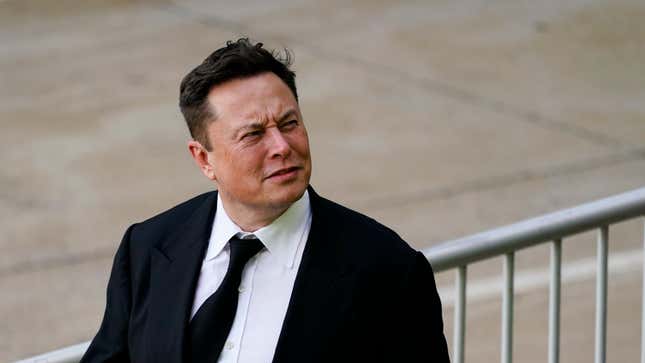 When Elon Musk turned Twitter verification into a paid service, he promised to remove blue checks from "legacy verified" Twitter accounts that had earned their status before the change. He said this great de-verification was happening "in the coming weeks." Then he said it would be "soon." Then it was "in the next few months." After half a year of delays, he set a date. "On April 1st, we will begin winding down our legacy verified program and removing legacy verified checkmarks," he tweeted. Then, right on schedule, he blew the deadline.
Twitter's legacy verified users logged on Saturday morning to find their checkmarks intact. Bizarrely, the only legacy verification Musk zapped was the blue checkmark on the New York Times account, apparently because he was upset by a meme about the Times refusing to pay for verification.
Looking at the billionaire's track record, there's only one area where he's truly dependable: If Musk sets a deadline, you can almost guarantee he won't meet it.
"I almost view it like a solved problem," Musk said at a 2015 conference about self-driving Teslas, describing a technology that still isn't available 8 years later.
It's got to be embarrassing to make a widely reported promise about your own work and then break it so spectacularly. But there's something about this kind of grandstanding that Musk can't resist. The guy loves deadlines. He's just terrible at meeting them.
Elon does this so often that a comprehensive list of his timeline failure would be a serious research project, but a few examples stand out. Here are the most humiliating times Elon Musk missed a deadline.