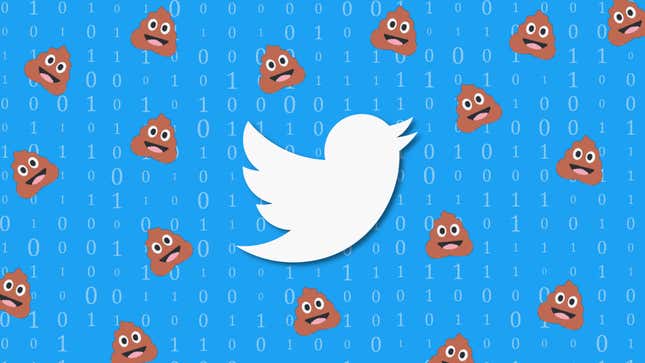 Twitter CEO Elon Musk once again made his disdain for the media clear over the weekend when he announced via tweet that messages to the company's press email, which have gone unanswered for months, would receive a "💩" in an automatic reply.
NPR Is Going Dark on Twitter | Future Tech
"press@twitter.com now auto responds with 💩," he wrote. When reached for comment, Twitter said in a statement, "💩".
Before Musk officially acquired Twitter last October, the company's communication team regularly replied to reporters' inquiries. However, once Musk started laying employees off to cut costs (more than half the company was eventually axed), Twitter's communications team was one of the first to go. The move is largely in line with the communications strategy at his other companies, including Tesla and SpaceX, which rarely respond to the press.
Multiple outlets regularly report that Twitter doesn't provide comment for their stories. Today, the best way to get an official reply from the company is to tweet at Musk or other high-level execs at the company and cross your fingers.
The Twitter CEO's latest antic isn't surprising. Musk has grown increasingly hostile to the mainstream press over time and has stated that those who believe the media are idiots. In parallel, Musk has been slowly embracing right-wing media, dis- and misinformation, and conspiracy theories. The Twitter CEO made headlines for sharing a Super Bowl box with Fox News owner Rupert Murdoch, whose company is currently being sued for $1.6 for allegedly propagating conspiracy theories about election fraud in the 2020 election its anchors knew were untrue.
Musk has also regularly started pushing back against media reports he doesn't like on Twitter. In mid-February, Musk said a Platformer article that stated he made Twitter boost his own tweets because he was jealous of the engagement on President Joe Biden's tweets was "bogus." The Twitter CEO claimed that Platformer's source for the piece was a disgruntled ex-employee of Twitter and stated that the company would be taking legal action against the employee. Casey Newton, the founder of Platformer who authored the piece Musk attempted to discredit, said Musk's explanations were the ones that were incorrect.
"This is completely false. We stand by our reporting," Newton said on Feb. 17.
The billionaire also took aim at a Reuters article published in December that stated Twitter had taken down a feature that promoted suicide prevention hotlines. Ella Irwin, Twitter's head of trust and safety, later told the outlet that the feature had been taken down only temporarily while the company "fixed and revamped" it. Musk, meanwhile, undercut Irwin and said the feature had never been removed, calling the article "fake news."