Fox News host Eric Bolling is very, very angry at Yashar Ali, the Huffington Post freelancer who last week reported Bolling "sent an unsolicited photo of male genitalia via text message to at least two colleagues at Fox Business and one colleague at Fox News." So angry he is suing Ali for $50 million.

According to Ali's report, the female colleagues in question knew Bolling sent the messages because he used a phone number that was known to them "from previous work-related and informal interactions." The article was backed by 12 other people, four of whom said they'd seen the alleged dick pic, and eight others who allegedly discussed the dick pics with the women.
Bolling has since been formally suspended from Fox News, and is apparently targeting Ali personally rather than the Huffington Post for the publication of the story.
G/O Media may get a commission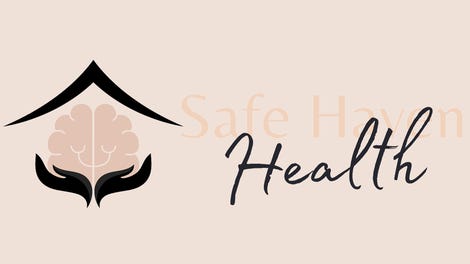 Addiction counseling
Safe Haven Health
A New York State Supreme Court filing unearthed by Business Insider found that Ali has been issued a summons reading, "The nature of this action is for damages and injunctive relief based on defamation arising from the defendant's efforts to injure the plaintiff's reputation through the intentional and/or highly reckless publication of actionable false and misleading statements about the plaintiff's conduct and character."
Curiously, Bolling has secured the services of Kasowitz Benson Torres LLP, the same law firm defending Donald Trump amid multiple federal investigations into the president's rumored ties to Russian operatives.
The report couldn't have come at a worse time for Bolling. Numerous claims of massive, widespread sexual and racial harassment at the network in the past year have piled up to the point where it might as well be one of their core business functions (alongside whispering evil thoughts into Trump's brain). Current and former employees have filed multiple lawsuits, the network is facing a federal probe, and key Fox News players including the late Roger Ailes, network star Bill O'Reilly and pundit Bob Beckel have all resigned or been fired amid harassment allegations.

But as multiple writers noted on Twitter, suing over a dick pic you allegedly sent might be among the least legally advisable things you could do, as the defense could potentially dig up lots of embarrassing material in discovery.
Perhaps Bolling has never heard of the Streisand effect, something virtually every person who has spent time online or worked in the media knows about. It's that little principle whereby trying to suppress a piece of information already available online results in said information blowing up everywhere.
This is particularly true of things like dick pics or alleged dick pics, which Bolling could probably ask his colleague Geraldo Rivera about. For example, one piece of advice Rivera might have would be to tweet less.
Ali, who is a reporter, also likely does not have $50 million.

Just a nice little reminder that whenever you allegedly text a photo of your penis to someone, you can't ever put that particular boner back behind the zipper. And if you allegedly send an unsolicited photo of your penis to colleagues, boy, could you find yourself in a real pickle.