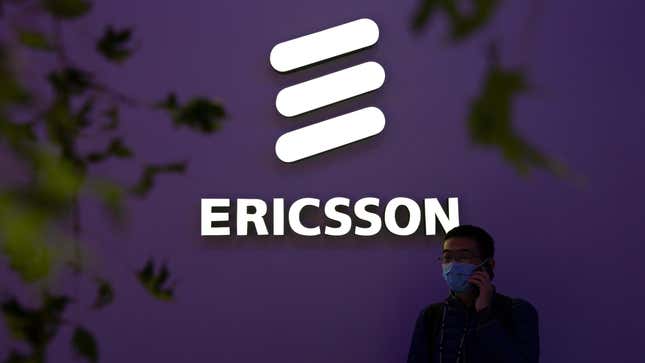 Swedish multinational tech giant Ericsson pled guilty this week to bribery and agreed to pay the Department of Justice $206 million dollars. Federal prosecutors accused Ericsson of engaging in a long-running international corruption scheme that involved bribing government officials, falsifying records, and failing to put in place proper account controls. Ericsson had a chance to have those charges dropped under a deferred prosecution agreement but ultimately blew it by failing to provide evidence.
Boogeyman's Director Talks Working on Bigger Budget Horror
All told, Ericsson has spent well over $1 billion to settle criminal and civil bribery charges since 2019. When it comes to plain, old-fashioned corruption, Ericsson appears to have the edge over its larger international rivals.
What kind of corruption is Ericsson accused of?
In 2019, Ericsson entered a deferred prosecution agreement (DPA) with the DOJ after agreeing to pay $520 million following a criminal indictment accusing it of violating the Foreign Corrupt Practices Act. In a DPA, prosecutors can charge companies for crimes but agree to eventually drop those charges if certain conditions are met. In Ericsson's case, the company's DPA required it to retain a compliance monitor for three years and fully cooperate with authorities.
But that didn't happen. Instead, DOJ prosecutors allege Ericsson breached that agreement by "failing to truthfully disclose all factual information and evidence," related to its shady business in Djibouti and China. Similarly, Ericsson failed to disclose allegations of misconduct in Iraq that may have violated the Foreign Corrupt Practices Act.
"When the Department afforded Ericsson the opportunity to enter into a DPA to resolve an investigation into serious FCPA violations, the company agreed to comply with all provisions of that agreement," DOJ Assistant Attorney General Kenneth Polite, Jr. said in a statement. "Instead of honoring that commitment, Ericsson repeatedly failed to fully cooperate and failed to disclose evidence and allegations of misconduct in breach of the agreement."
In a statement, Ericsson CEO Börje Ekholm said the most recent fine serves as a "stark reminder" of the company's historical misconduct.
"Taking this step today means that the matter of the breaches is now resolved," Ekholm said. "This allows us to focus on executing our strategy while driving continued cultural change across the company with integrity at the center of everything we do."
Prosecutors allege Ericsson engaged in the 16-year bribery and corruption schemes to solidify its presence as one of the world's leading providers in 5G telecommunications equipment, particularly in developing nations. The company this week announced it's laying off around 8,500 employees, or around 8% of its total workforce, over the next two years following slower than expected 5G rollouts in Q4 2022.