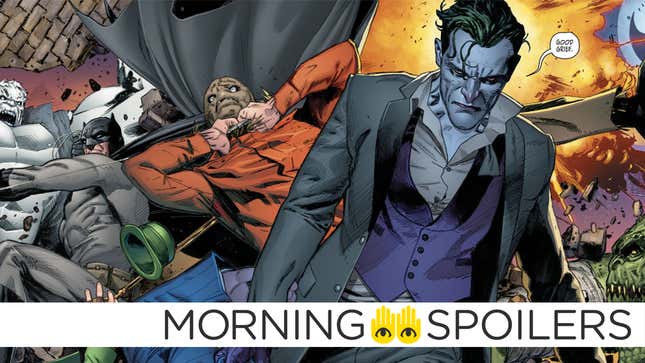 Yet another Stephen King novel is getting the movie treatment. At least one familiar face will not return in Legends of Tomorrow's next season. Jane Levy teases a major King connection for her Castle Rock character. Plus, Don Cheadle heads to Duckburg, and what's to come on The 100. To me, my spoilers!

Vizio's Latest TVs Go All Quantum



Joker
According to The Wrap, Six Feet Under's Frances Conroy is now in talks to play the Joker's mother—however, there were no further details about how the Clown Prince of Crime's mother is meant to weave into the story, which is allegedly loosely inspired by the events of The Killing Joke.
---
From A Buick 8
Deadline also has word a film adaptation of Stephen King's second evil car novel, From a Buick 8, is in development at Hyde Park Entertainment. William Brent Bell is attached to write and direct.
---
The Happytime Murders
The Happytime Murders has received a hard R rating from the MPAA for "strong, crude and sexual content and language throughout, and some drug material." We're, uh, not surprised. [Dread-Central]
---
The Meg
The cast and crew of The Meg discuss the mysteries of the deep in a new international featurette.
Elsewhere, Bloody-Disgusting has an exclusive poster from Comic-Con, in which the Megalodon devours beachgoers like Froot Loops.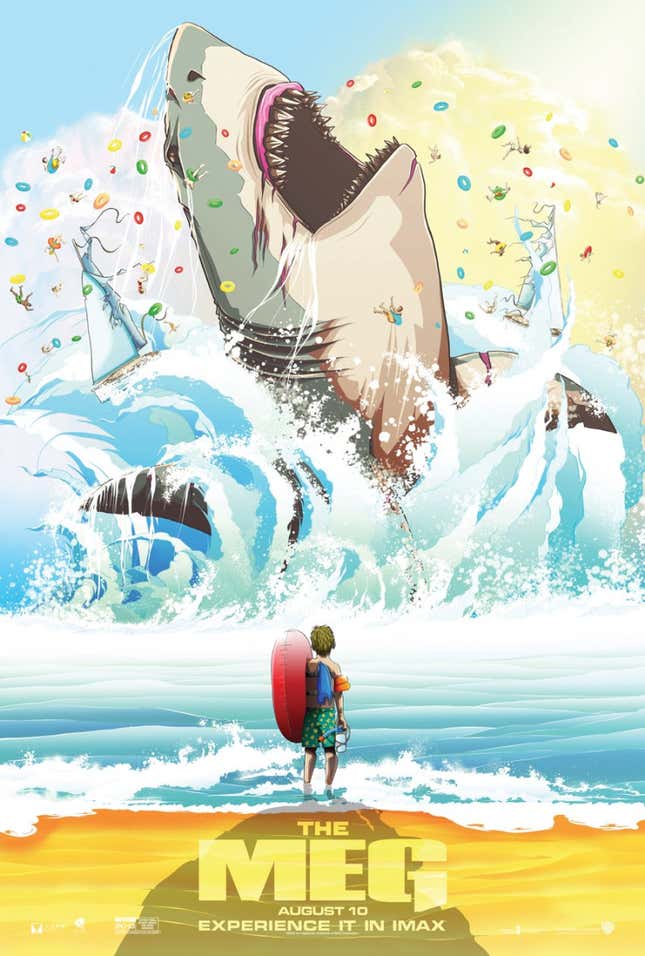 We also have a motion poster for Shark Week wildly overestimating how much people enjoy seeing small dogs in peril.



---


Legends of Tomorrow
Episode 4.02 is titled, "Witch Hunt," according to co-writer Keto Shimizu on Twitter.
In related news, showrunner Phil Klemmer told Digital Spy the supposedly late Rip Hunter will not be returning this season.
I believe he's done, for this season. But, I mean, Arthur Darvill is the greatest. We've got a terrible habit of killing the greatest people. It's totally stupid.
---
Supernatural
In a recent interview with TV Line, Jensen Ackles stated season fourteen's reduced episode count is not a reflection of the show's ratings, but a request of its cast and crew.
Shaving a couple of episodes off gives us almost a extra month out of our year, which when you only get about a two-and-half-month hiatus, it goes really quickly.
---
Castle Rock
Speaking with MTV, Jane Levy stated it's no coincidence her character's name, Jackie Torrance, is a play on The Shining's ax-wielding lead.
Jackie, my character, brushes up very closely to a famous King character.
---
Gotham
TV Line spoke to David Mazouz about the final season of Gotham.
---
DuckTales

Don Cheadle—noted survivor of Thanos' wrath—is the new voice of Donald Duck in a preview from Comic Con.
---
Bobcat Goldthwait's Misfits & Monsters
Tru TV has a clip from this week's found footage episode of Misfits & Monsters, "Devil in Blue Jeans."
---
The 100
Finally, Clarke learns a bone-chilling truth about McCreary in a pair of clips from tonight's episode.
---
Banner art by Jim Cooke.