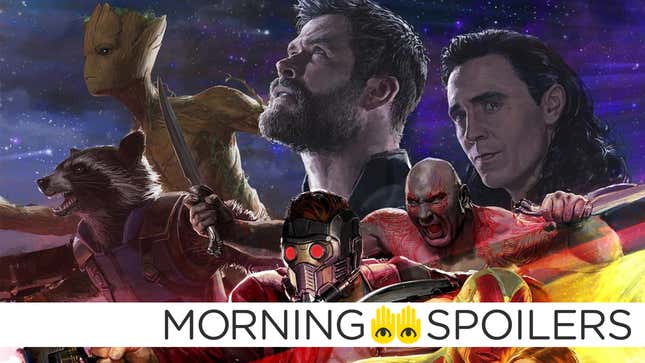 Glass adds an American Horror Story alum. David Harbour teases a very strange opening to Stranger Things' second season. Plus, tons of glorious new pictures from Thor: Ragnarok, and teases for an iconic monster's arrival in Godzilla: King of the Monsters. Spoilers now!

Giving Optimus Prime a Proper Back Story | io9 Interview



Avengers: Infinity War
James Gunn discussed Groot's lifecycle on Facebook, in what is likely the most detailed post you'll read about sentient plant life aging this week. At least.
---
Glass
Sarah Paulson has joined the cast in a currently undisclosed role.
---
Avatar 2-5
C.C.H. Pounder will reprise her role as the Na'vi spiritual leader Mo'at in all four Avatar sequels. [Variety]
---
Godzilla: King of the Monsters
Monarch Sciences recently shared a photograph from Mothra's temple on the group's Twitter account, to tease the monster moth's appearance in the movie.
---
Jungle Book: Origins
Speaking with ScreenRant, Andy Serkis stated his Jungle Book movie's bleeding-edge motion-capture technology should differentiate it enough from Jon Favreau's recent The Jungle Book:
Well, ours is using performance capture, and theirs didn't. Ours is shot on location, it's in real locations, we shot in South Africa. [The film] is very much more like live action photography… We have these actors who played the animals as opposed to [just voicing] the animals, so there's a great difference in that. The way of embodying that character and owning that role all the way through the conception and authorship of the role. [This version], as [in] the book, is grounded in India. It's colonial and turn of the century, so it has that sort of authenticity and, I suppose, that sense of [being] closer to Rudyard Kipling's world.
---
Thor: Ragnarok
29 new stills have been released, pretty much all from the Comic-Con trailer. See more at Collider.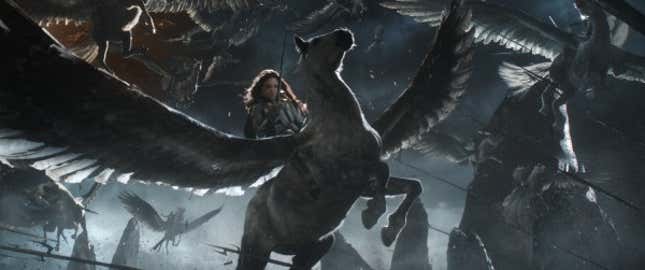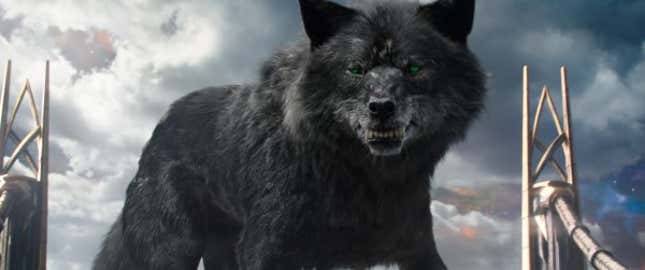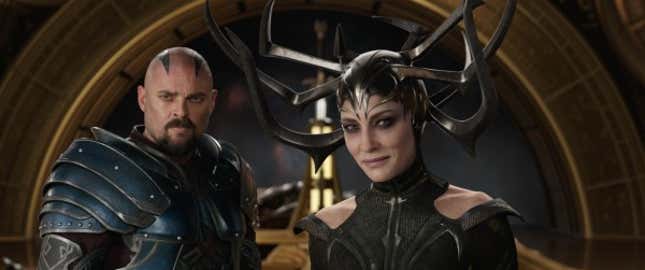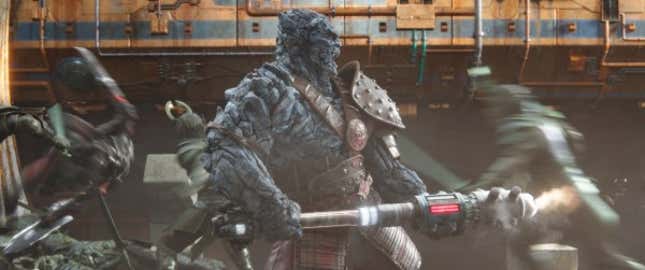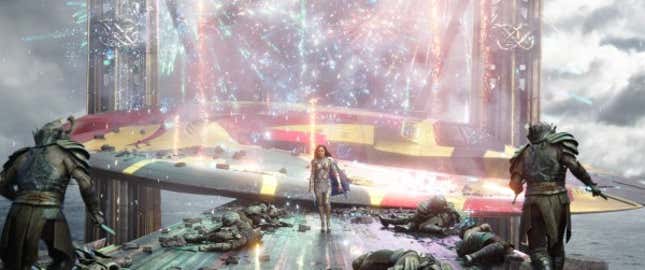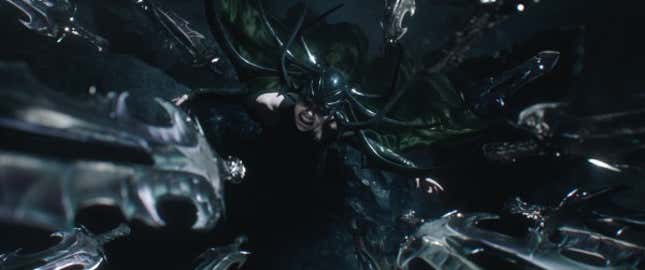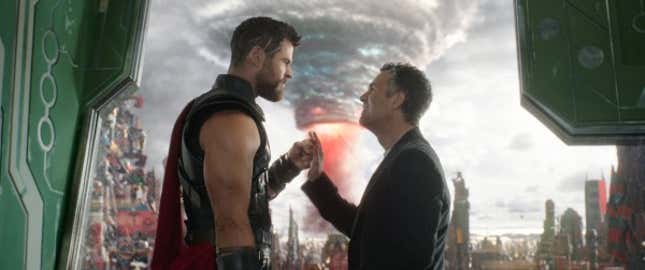 ---
The Dark Tower
There's a few more nebulous snippets of new footage in the latest TV spot.




---
The Santa Clarita Diet
Zach Knighton has joined the cast in a currently undisclosed, but "major, recurring role." [Deadline]
---
American Horror Story: Cult
Speaking of Sarah Paulson, Ryan Murphy shared this illustration of her character, Ally, with Evan Peter's character, Kai, labelling it "a love story for the ages."
---
Once Upon a Time
Episode 3 of the new season is titled "The Garden of Forking Paths" after the classic Jorge Luis Borges story.
---
The Flash
Speaking with TV Guide, Candice Patton teased a wiser, more world-weary Iris in season four:
She's definitely suppressing a lot of emotions about Barry's absence and him leaving and not really consulting her. She's forced to deal with that anger and resentment and abandonment by kind of focusing on protecting Central City...We're seeing a very different Iris, almost a very hardened Iris.
---
Shadowhunters
A "large mass of demons" plague our heroes in the synopsis for "Beyond Still Waters," the season finale of Shadowhunters.
Jace and Clary rush to make a final stand, but when a traitor is revealed, Jace and Clary may have a bigger fight on their hands than expected. Meanwhile, Alec and Izzy must fight off a large mass of demons that have unexpectedly shown up, as Luke and Simon head to the Seelie Court to deal with some unfinished business with the Seelie Queen.
---
Stranger Things
Speaking with THR, David Harbour warned fans they may be confused by the first five minutes of season two:
The first five minutes, you're not going to know you're watching Stranger Things. You're going to be checking the thing: 'Did I put on something else?' Then something happens in the last part of those five minutes where you realize we've opened up the world in a fresh new way, and we introduce some new concepts.
---
Preacher

Finally, Tulip and Cassidy swindle some rednecks in a clip from the next episode of the season, "Pig."
---
Banner art by Jim Cooke.