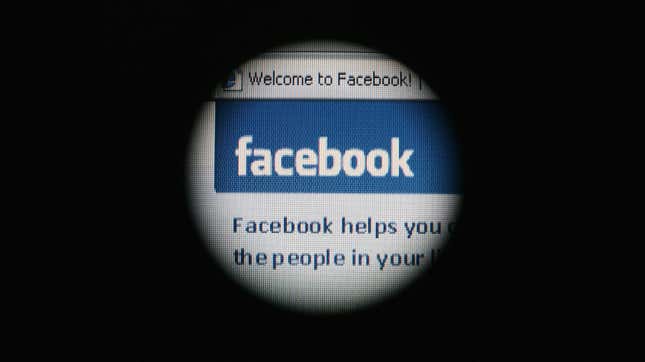 New academic research analyzing Facebook's adoption across 72 different countries is trying to challenge the common claim that social media is to blame for negative mental health outcomes. Researchers at the Oxford Internet Institute (OII) said they found "no evidence" that increased Facebook penetration worldwide was linked to widespread psychological harm. Instead, they claim the research actually shows "positive correlations" between Facebook and well-being indicators in many countries. The study inherently pushes back against past research linking Facebook to depression and anxiety and comes as lawmakers in multiple states debate new legislation that would place more restrictions on tech platforms.
Russian Court Says Meta Is "Extremist Organization"
"We examined the best available data carefully – and found they did not support the idea that Facebook membership is related to harm, quite the opposite," Oxford Professor and paper co-author Andrew Przybylski said in a statement. "In fact, our analysis indicates Facebook is possibly related to positive well-being."
The peer-reviewed research, published in the Royal Society Open Science journal on Wednesday, analyzed broad trends in three well-being measurements across the different countries between 2008 and 2019 and compared that to data showing the adoption of Facebook users in those same countries. Though people signing up for and using Facebook around the world exploded during that time period, measurements of well-being and satisfaction remained relatively stable across the board.
Specifically, the study found counties with greater average daily active Facebook users had higher levels of positive experiences and life satisfaction than countries with lower average daily active users. The researchers acknowledge other factors, like socioeconomic conditions, may also play an important role in those differences in outcomes between countries.
OII researchers also looked at potential changes in well-being for people within a given county. In that case, the study claims increases in average daily active users in a country predicted greater levels of life satisfaction and positive experiences. Still, the researchers note, the magnitude of those associations were small. The research did not include data on Instagram or other social media apps.
"In sum, then, for the average country in our sample, Facebook adoption positively predicted well-being," the researchers wrote. "This association describes that all else being equal, years with greater Facebook adoption tended to be those with greater levels of positive experiences for the average country."
The Oxford Institute says Meta provided the Facebook data and "helped ensure the data was accurate" but did not commission or fund the study. OII told Gizmodo the research was "totally independent" of Meta's influence and that the tech company had no veto power over the findings. Instagram users weren't included in the study, OII said, because Meta has run the company for a comparatively shorter time. Then Facebook acquired Instagram in 2012. Nick Clegg, Meta's President of Global Affairs shared the findings on Twitter a few hours after they were published: "Oxford's independent study is the first of its kind to use internal data from a social media company to examine any link between social media and global trends in well-being. Happy we could support this important work."
The well-being data, meanwhile, was based on a previous Gallup World Poll Survey that questioned 946,798 people on their positive and negative experiences and life satisfaction.
Researchers, both in the study and an accompanying blog post, didn't shy away from criticizing past research on social media which they described as "m​​ore speculative than conclusive." They claimed previous work associating Facebook with negative well-being was limited by "an exclusive focus on demographics in the Global North" and inaccurate self-reports. Overall, the researchers claimed their work did not confirm common "misconceptions" about Facebook.
"We cover the broadest possible geography for the first time, analysing Facebook usage data overlaid with robust wellbeing data, giving a truly global perspective of the impact of Facebook use on wellbeing for the first time," researcher and co-author Matti Vuorre said.
A Meta spokesperson told Gizmodo, "We hope these findings lead to productive conversation with policymakers, parents, and academics about the positive role social media may play in peoples' lives, and acknowledge the many other issues that do impact their well-being."
The research isn't without its issues though. Gizmodo spoke with multiple academic researchers who've analyzed Meta's effect on society who each expressed skepticism over the merits of linking measures of well-being to Facebook adoption when a host of other variables like rising incomes or internet adoption generally were also occurring congruently. Others expressed skepticism over Meta's involvement in the research.
Accountable Tech Co-Founder Jesse Lehrich who's previously led campings calling on Meta to do more to remove harmful content from its platforms, echoed those concerns, calling the OII research as almost comically overbroad.
"The notion that you can just take at a bunch of aggregate about national Facebook adoption over time, overlay it on a couple topline quality-of-life indicators from Gallup, and conclude that there is no link between Facebook usage and people's well-being is an insult to science, an insult to common sense," Lehrich said.
Lehrich pointed to "multiple years" worth of internal Facebook studies where the company's own researchers expressed concerns over the negative effects its recommendation algorithms and other tools may have on teen girls and political polarization. Many of those internal research findings have already been made public by Gizmodo as part of The Facebook Papers.
"We've literally seen multiple years' worth of internal research presentations from this company on this exact topic with quotes like, 'We make body image issues worse for 1-in-3 teen girls' and 'Teens blame Instagram for increases in the rate of anxiety and depression," Lehrich added.
This new research is not a full-blown repudiation of academic research highlighting the negative effects of prolonged social media use. For years now, researchers have repeatedly provided data and evidence showing a correlation between increased individual screen time and upticks in rates of depression and anxiety, particularly among teens and younger users. And while Meta and other researchers have debated those findings, polling shows the conclusions are nonetheless widely experienced by real-world people. Nearly one-third (32%) of teens polled by Pew Research said social media had a mostly negative effect on people their age. Nearly two-thirds (64%) of US adults polled in earlier research said they thought social media has a mostly negative effect on the ways things are going in the country.

Those and other findings have led to increased attention by some of the biggest health authorities in the US. Earlier this year, The American Psychological Association released its first ever health advisory on social media advising parents to screen their kids for signs of "problematic social media use." Months later, US Surgeon General Vivek Murthy released a public advisory saying there were "ample indicators" social media poses a "profound risk of harm" to children's mental health and development. Around a dozen states are now moving to enact legislation that would force tech companies to put in place stronger protections for young users and limit the amount of time they spend on their devices.
Update 8:36 A.M. EST: Added additional information from OII and a statement from Accountable Tech.