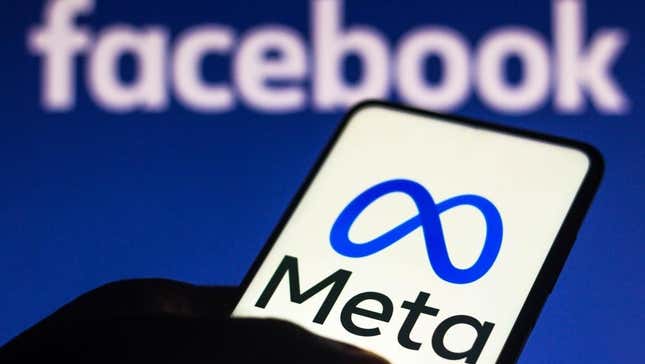 Meta is removing Facebook's dedicated news tab in some European countries starting in early December, the company announced on Tuesday. The social giant claims users do not visit the platform for news and political content and claims the change will affect a limited number of users.
Making the Facebook Papers Public
Meta said in a press release that its Facebook news tab will be discontinued in the UK, France, and Germany, but clarified that this doesn't mean news will disappear from the platform, only that the news tab will be removed. Under the change, news outlets will still be able to post articles and other content for users to view.
Meta said in the press release that people visit Facebook "to connect with people and discover new opportunities, passions, and interests," adding that less than 3% of news appears in user's feeds. The low traffic to the news tab means that the vast majority of people reportedly won't be affected by the change, according to the news release.
However, despite Meta's assurances that news outlets will still be able to post content for viewers to see, recent reports have surfaced revealing Meta has quietly reduced referral traffic to media outlets, according to a report by the prominent UK news outlet, Reach PLC. Digital revenue in the UK dropped by 14.5% in the first quarter of 2023, and Reach claimed the root cause stems from "recent changes to the way Facebook presents news content, causing a reduction in referred traffic across the sector."
The news comes as Meta blocked Facebook news content in Canada in June in response to a law passed requiring tech companies to pay news outlets for their content. The Canadian government passed the Online News Act in June, and Meta said in a press release that it was "ending news availability in Canada."
Although Meta says media outlets' content will still appear on Facebook in the UK, Germany, and France, it said in its release that it will not offer new commercial deals for news content and will not offer product innovations for local news publishers. The company says it will continue to honor its existing agreements with publishers in the respective countries "until they expire," and added that the change "does not impact our commitment to connecting people to reliable information on our platforms."