Facebook says it's "working to" reduce the number of annoying notifications it sends you when you add new friends. The alerts, which masquerade as Facebook Messenger notifications, were the subject of a BuzzFeed article lambasting the feature two days ago.
Messenger, which was spun out of the main Facebook service in 2011, delivers a notification to users whenever they add a new friend on Facebook. It looks like every other notification, as if someone were trying to get in touch with you. However, clicking on the notification reveals an automatically generated message from Facebook. "You are now connected on Messenger," the message reads—no shit.
Reporter Katie Notopoulos explains just how frustrating this is. "... Facebook is overloading us with useless alerts at a very fragile moment in our digital lives," said Notopoulos. "We're already addicted to our phones, to our own detriment. This problem is so bad that tech companies now even acknowledge our need to find ways to take time-outs from our phones." With everyone already glued to devices, destroying their sleeping habits, potentially wrecking their eyesight, and just feeling generally sadder, what's a few more beeps and buzzes between (Facebook) friends, huh? Bring the kids along, too, I'm sure they'll love it!
In a statement from a Facebook spokesperson, the company says it aims to change the frequency of Facebook Messenger notifications for at least some users. Facebook plans to use machine learning to scale back the number of notifications sent to users "who enjoy getting them less." It's not clear if Notopoulos' article played a role in the change, though Facebook certainly seems to be working overtime to appear more transparent and responsive.
"We've found that many people have appreciated getting a notification when a friend joins Messenger. That said, we are working to make these notifications even more useful by employing machine learning to send fewer of them over time to people who enjoy getting them less. We appreciate all and any feedback that people send our way, so please keep it coming because it helps us make the product better."
G/O Media may get a commission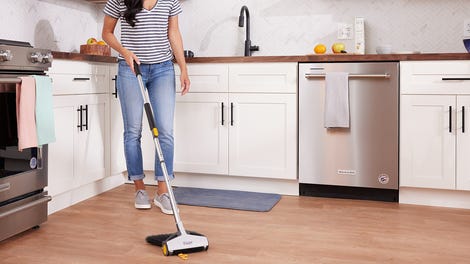 BOGO 50% Off
Flippr - BOGO 50% Off
I'm no engineer, but wouldn't it be simpler (and more effective) to stop sending them in the first place? Are toggle options gauche all of a sudden? Considering how it's a notification alerting you to the action you just took (sending or receiving a successful friend request), what purpose does it serve—aside from prompting you to participate in a conversation that actually isn't taking place at all?