Yesterday, Gizmodo and other outlets signal-boosted recent statements from former Facebook executive Chamath Palihapitiya saying that social media sites are "ripping apart the social fabric of how society works." Many of his incriminating assessments echoed analysis made a few days earlier by former Facebook president Sean Parker. Today, Facebook responded directly to what Palihapitiya said.
In a statement with Gizmodo and other outlets, a Facebook spokesperson said:
Chamath has not been at Facebook for over 6 years. When Chamath was at Facebook we were focused on building new social media experiences and growing Facebook around the world. Facebook was a very different company back then, and as we have grown, we have realized how our responsibilities have grown too. We take our role very seriously and we are working hard to improve. We've done a lot of work and research with outside experts and academics to understand the effects of our service on well-being, and we're using it to inform our product development. We are also making significant investments more in people, technology and processes, and - as Mark Zuckerberg said on the last earnings call – we are willing to reduce our profitability to make sure the right investments are made.
Instead of rebuffing Palihapitiya's statement, Facebook seems to be saying the former exec's damning insight is no longer relevant because "Facebook was a very different company back then." Whereas now its "responsibilities have grown."
That would be nice, because Palihapitiya made it sound pretty bad. "I feel tremendous guilt. I think we all knew in the back of our minds—even though we feigned this whole line of, like, there probably aren't any bad unintended consequences," Palihapitiya said at the forum at the Stanford Graduate School of Business last month. "I think in the back, deep, deep recesses of, we kind of knew something bad could happen."
G/O Media may get a commission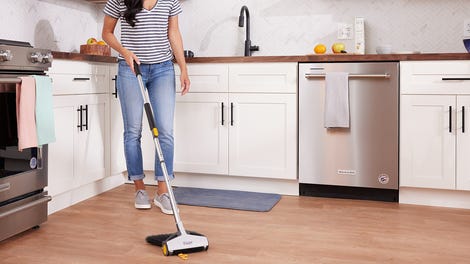 BOGO 50% Off
Flippr - BOGO 50% Off
Now, those "short-term, dopamine-driven feedback loops" that Facebook created in its users' minds "are destroying how society works," according to Palihapitiya. And that has led to a sad sate of affairs: "No civil discourse, no cooperation; misinformation, mistruth. And it's not an American problem—this is not about Russians ads. This is a global problem," he said.
About four days earlier at an Axios forum, former Facebook president Sean Parker discussed Facebook objectives during the early days. "The thought process that went into building these applications, Facebook being the first of them, was all about: 'How do we consume as much of your time and conscious attention as possible?'"
He added that Facebook achieved this goal by building "a social-validation feedback loop" that gives users "a little dopamine hit every once in a while, because someone liked or commented on a photo or a post or whatever."
But Palihapitiya was even more aggressive in his warnings about Facebook use, which is part of the reason that his response made more of a splash and possibly why Facebook felt it should respond. Palihapitiya said he avoids social media because he "innately didn't want to get programmed." And his kids are "not allowed to use this shit."
Then he turned to the student audience—"you don't realize it but you are being programmed"— before suggesting that higher-educated people are the most susceptible. "And don't think, 'Oh yeah, not me, I'm fucking genius, I'm at Stanford,'" he said. "You're probably the most likely to fucking fall for it. 'Cause you are fucking check-boxing your whole goddamn life."