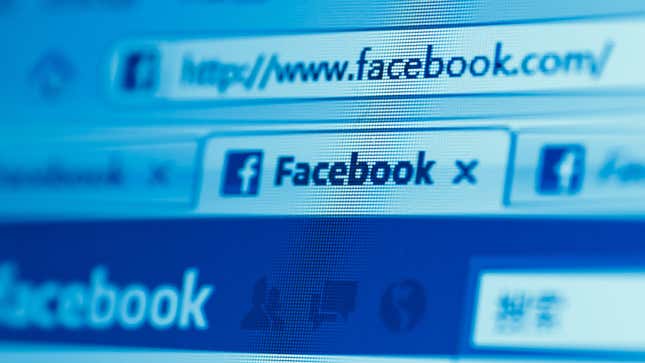 Meta's decision to block news in Canada has seemingly been met with a shrug by its user base. Data shows that Facebook's users have remained steady even though the social media platform has banned news links.
Meta's Apparent Firing Goof
Canada's Online News Act would force Big Tech to pay news outlets for content that is shared on its platforms—and Big Tech is pissed. After Meta previously retaliated against the federal statute by cutting off news on Facebook and Instagram, Reuters reports that the userbase on the former has been relatively unscathed, citing data from independent tracking firms. Daily active users and the amount of time users have spent on Facebook has remained relatively unchanged since Meta announced it would be blocking news at the beginning of this month. As the outlet notes, this could be evidence of Meta's stance that news holds little value in the eyes of users.
Meta declined to comment on Reuters' report.
The purpose of the Canadian law was not to siphon users away from Meta's platforms, but instead to ensure that publishers and news outlets were getting properly compensated by the company that has hollowed out ad budgets across the industry. The Online News Act, more specifically, would force Meta to pay a news outlet a small fee when a user posts a link to that outlet on one of their platforms. The statute could result in big tech corporations like Meta forking over hundreds of millions of dollars every year to publishers—and once the social media giant got a whiff of the law, it wasn't planning on backing down. This past May, Meta made it abundantly clear that if the Online News Act moved forward, the company would block news on the platform, and it stuck to its guns.
But while Facebook's user activity has seemingly been unaffected by the ban, Meta has not emerged without injuries. News broadcasters and publishers have banded together to demand that Canada's Competition Bureau investigate Meta over the move to curtail news sharing, arguing that it is anticompetitive according to CBC. Likewise, Facebook and Instagram are facing an advertiser exodus as firms and companies begin a boycott of the social media apps—even the Canadian government is suspending its ads on the platforms.