This is a great time to be a fan of science fiction and fantasy movies, and this fall is jam-packed with wonder and fascination. There are huge sequels, like Hunger Games and The Hobbit. But also some huge wild cards, like Christopher Nolan's Interstellar and Ridley Scott's Exodus. Here are 29 movies to look out for this fall.
Top image: Interstellar.
---
SEPTEMBER
Atlas Shrugged, Part III: Who is John Galt? (Sept. 12)
What it's about: At long last, the third installment of the Atlas Shrugged trilogy hits theaters. This time, we actually meet John Galt, and presumably hear some (but not all) of his speech that would take three hours to read aloud.
The Forecast: Regardless of your political views, these movies about a dystopian future where everybody travels by railway and the government passes insane lawes prohibiting competition are a campy treasure.
G/O Media may get a commission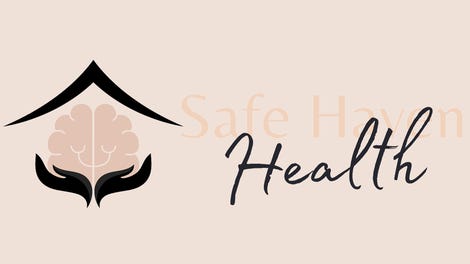 Addiction counseling
Safe Haven Health
The Maze Runner (Sept. 19)
What it's about: The bestselling young-adult novel by James Dashner gets a big movie adaptation, featuring Stiles from Teen Wolf as one of the boys who are trapped in a huge maze with no memory of the outside world. Except for some dreams about a mysterious organization called W.C.K.D.
The Forecast: The trailers look really fun, and an early screening at Comic-Con completely won over fans of the book.
The Zero Theorem (Sept. 19)
What it's about: Supposedly this long-awaited Terry Gilliam weirdfest is finally getting a stateside release. It follows a mathematician named Qohen (Christoph Waltz) who's stuck working for the nightmarish ManCom organization, which assigns him to solve the elusive Zero Theorem that could reveal the meaning of everything.
The Forecast: We saw a ton of footage at Comic-Con 2013, and it blew us away. Early overseas reviews suggest it's basically Gilliam doing his greatest hits, and its both wonderful and kind of incoherent.
Tusk (Sept. 19)
What it's about: Kevin Smith returns to making movies, with this horror-comedy about a podcaster who gets captured by a mad scientist and torturously transformed into a walrus. I think.
The Forecast: It sounds totally nuts, and apparently is just the first in a planned trilogy of Canadian horror-exploitation films, including Moose Jaws, about a killer moose.
The Boxtrolls (Sept. 26)
What it's about: The latest stop-motion animation gem from Laika, the studio behind Coraline and ParaNorman. Based on the novel Here Be Monsters! by Alan Snow, this film follows Eggs (Isaac Hempstead-Wright), a human child who is raised by a group of trolls who nest inside discarded boxes and live underground, venturing topside to scavenge human garbage. But one jealous human (Ben Kingsley) wants to capture the Boxtrolls.
The Forecast: It will rule.
---
OCTOBER
Annabelle (Oct. 3)
What it's about: The creepy doll from The Conjuring gets her own spin-off. A young couple with a newborn baby get terrorized by a doll that's been possessed by a demon.
The Forecast: We loved The Conjuring, but we're not sure the doll needs her own movie. Plus, the usual problems with prequels apply — we know how it turns out, at least for the doll.
The Hero of Color City (Oct. 3)
What it's about: Toy Story for crayons, sort of. Or maybe LEGO Movie for crayons. Every night when Ben falls asleep, his crayons come to life and jump through a magical portal into the colorful land of Color City — but two unfinished drawings, King Scrawl and Gnat, get awakened by mistake and go on a rampage.
The Forecast: It looks like very young kids might get a real kick out of this. Which is good — we need more movies aimed at little kids.
The Book of Life (Oct. 17)
What it's about: This Guillermo del Toro-produced animated film captures the wonder of the Mexican Day of the Dead in what looks like a pretty unique way. A dreamer named Manolo goes on huge quest, through magical realms, to save his village and rescue his one true love.
The Forecast: It will rule.
Dracula Untold (Oct. 17)
What it's about: Basically, this is Batman Begins for Dracula. Follow Vlad Tepes on his quest for the power to save his people, which turns out to have a higher price than he bargained for.
The Forecast: The trailers look amazingly silly and over-the-top, and this is a strong contender for the fall's guiltiest pleasure. Could this be your new Hansel and Gretel: Witch Hunters? God I hope so.
Birdman (Oct. 17)
What it's about: This is worth mentioning because it's a wonderfully meta superhero spoof. Michael Keaton plays an actor who used to play a famous superhero named Birdman — but now he wants to be a serious actor again, except that his most iconic role is following him around.
The Forecast: The trailers look absolutely priceless. Fingers crossed!
The Tale of the Princess Kaguya (Oct. 17)
What it's about: The latest Studio Ghibli movie, and the swan song for director Isao Takahata, this film adapts the classic fairy tale about an old man who makes a living cutting bamboo — until he finds a tiny princess inside a bamboo stalk. This film premiered at Cannes and garnered reviews with phrases like "tour de force" and "rich and astonishing."
The Forecast: It will rule.
The Young Ones (Oct. 17)
What it's about: No, it's not a movie adaptation of the classic 1980s British sitcom about slackers sharing an apartment. Rather, it's Jake Paltrow's directorial debut, a futuristic Western set in a world where water is scarce and new technology threatens to change everything. What do you do when your father's murderer moves in with your sister?
The Forecast: This film got severely mixed reviews at Sundance, with some people loving its desert visuals and others complaining of a slow pace and underdeveloped characters.
Ouija (Oct. 24)
What it's about: A movie based on the Hasbro board game, produced by Michael Bay among others. Basically, a group of friends meddles with an ancient spirit board, and awakens something... terrible.
The Forecast: It'll probably be better than the Battleship movie, at least. Right?
Horns (Oct. 31)
What it's about: Joe Hill's acclaimed novel gets a movie adaptation, starring Daniel Radcliffe. After Ig Perrish's girlfriend is raped and murdered, Ig is the leading suspect — and then, after Ig gets drunk and has the worst hangover of his life, he discovers he's growing horns on his head, which have the power to make people confess as well as acting out their darkest desires.
The Forecast: Based on early reviews from the Toronto Independent Film Festival, it has only a 45 percent fresh rating on Rotten Tomatoes. Fingers crossed the early reviews are just too harsh.
---
NOVEMBER
Interstellar (Nov. 7)
What it's about: Astronauts, led by Matthew McConaughey, travel through a newly discovered wormhole to try and find a new food source for a world that's facing starvation, in this ambitious space adventure directed by Christopher Nolan. (Nolan's brother Jonathan originally wrote the screenplay for Steven Spielberg, who bowed out of directing it a few years ago, and the film had tons of input from CalTech physicist Kip Thorne.) The trailers look insanely gorgeous, and the combination of environmental catastrophe and space venture is hard to beat.
The Forecast: It will rule.
Big Hero 6 (Nov. 7)
What it's about: A little-known Marvel comic gets a Disney animated adaptation. Young robotics genius Hiro Hamada discovers an evil plot to destroy his hometown of San Fransokyo. So he and his robot companion Baymax team up with a group of newbie crime-fighters to save the city. The two directors previously worked on movies like The Emperor's New Groove and Bolt. After Wreck-It Ralph and Frozen, anticipation is high for Disney's next big animated feature.
The Forecast: It will rule.
Jessabelle (Nov. 7)
What it's about: This was delayed from its original August release date, so we already covered it in our summer preview. Suffice to say, it's about a woman whose boyfriend dies in a car accident, and she retreats to her family home to recuperate. But a spirit is trying to kill her.
The Forecast: Can't help wondering why this is coming out a week after Halloween. It sure looks creepy, and let's hope it actually gets into the intensity of mourning a loved one.
The Theory of Everything (Nov. 7)
What it's about: The first of two unconventional biopics coming in November, this one follows the renowned physicist Stephen Hawking, and looks at the romance between Hawking and his first wife, based on her memoir.
The Forecast: The first trailer looked devastatingly good.
The Hunger Games: Mockingjay Part 1 (Nov. 21)
What it's about: The third book in the Hunger Games trilogy has been split into two movies, and this first half deals with Katniss trying to get her ambiguous boyfriend Peeta back from the oppressive Capitol. But meanwhile, Katniss is also dealing with becoming a figurehead for the resistance, and deciding whether to embrace her role as freedom fighter. Director Francis Lawrence already scored a home run with Catching Fire.
The Forecast: It will rule.
The Imitation Game (Nov. 21)
What it's about: And here's the other geek biopic — the long-awaited movie about Alan Turing, the World War II code-breaker and father of artificial intelligence, who was persecuted for his homosexuality. This film mostly focuses on the war and the "race against time" to break the German cipher.
The Forecast: This movie will be hard-pressed to measure up to Breaking the Code, the utterly brilliant stage play (and made-for-television movie) starring Derek Jacobi as Turing. But it at least looks engaging, and the focus on the most heroic portion of Turing's life may help to win him some much-deserved new admirers.
VHS: Viral (Nov. 21)
What it's about: The latest installment of the horror anthology series, this one follows a group of teenagers who unwittingly become the next internet video sensation after a cop chase involving an out-of-control ice cream truck.
The Forecast: The segments are directed by Nacho Vigalondo (Timecrimes) among others, and chances are at least some of them will be great.
---
DECEMBER
The Pyramid (Dec. 5)
What it's about: A team of archeologists venture into a pyramid unlike any that the world has ever seen, and get trapped. And something horrifying is hunting them in the darkness.
The Forecast: You never know... it might actually be fun. Maybe there will be scary sarcophagi.
Exodus: Gods and Kings (Dec. 12)
What it's about: Ridley Scott gets Biblical on our asses, with the story of Moses (Christian Bale) and the Pharoah Ramses (Joel Edgerton) like we've never seen it before. The big selling point is the massive CG-animated versions of the Plagues of Egypt.
The Forecast: Should be at least some good eye candy. May be wonderfully insane.
James Wan Presents Demonic (Dec. 12)
What it's about: The director of Insidious and The Conjuring has pretty much retired from horror, but he's lending his name to this film, based on a story he came up with. This one follows investigators looking into the murders of five college students who went on a ghost-hunting expedition in a creepy house. This film was previously called House of Horror.
The Forecast: It sounds pretty by-the-numbers, but hopefully Wan wouldn't put his name in the title unless he felt pretty good about this one.
The Hobbit: The Battle of the Five Armies (Dec. 17)
What it's about: The massive, insane climax to Peter Jackson's second Tolkien trilogy, this one deals with what happens after the Company of Thorin reaches Smaug's lair. Expect huge battle scenes, major destruction and lots of sad brooding, judging from the first trailer.
The Forecast: Really depends on how you feel about the first two Hobbit installments, and Jackson's decision to break one book into three movies. If you liked the first two, then you'll probably love this one too.
Night at the Museum: The Secret of the Tomb (Dec. 19)
What it's about: The third Night at the Museum movie sees the gang heading to the British Museum in London after the magic that animates all of the museum exhibits starts to fail. Prepare for some high diorama. (That's a pun.) This is one of your last chances to see Robin Williams, who plays Teddy Roosevelt.
The Forecast: The trailer includes Crystal the Monkey A) covering her face in embarrassment, and B) peeing on tiny Owen Wilson to save him from molten lava.
Hot Tub Time Machine 2 (Dec. 25)
What it's about: Basically, this is the Back to the Future 2 of hot-tub movies — this time, instead of visiting the past, the intrepid spa-splorers visit the future.
The Forecast: Kind of weirded out that John Cusack wouldn't come back for this. What could possibly be more important than this movie?
Into The Woods (Dec. 25)
What it's about: The beloved Stephen Sondheim musical based on the Brothers Grimm fairy tales gets a lavish Disney adaptation starring Meryl Streep as a witch who has put a curse of childlessness on a baker (James Corden) and his wife (Emily Blunt).
The Forecast: It looks pretty gorgeous, but there are some question marks hanging over this film. For one thing, the trailers released thus far don't feature any singing — and for another, there are reports that this film takes significant liberties with the source material. Fingers crossed.
Paddington (Dec. 25)
What it's about: The movie adaptation of the book (and TV) series that beguiled generations of British children, about a Peruvian bear in a duffel coat who gets found at Paddington station with a tag that says "please look after this bear."
The Forecast: It looks cute, although we're sad Colin Firth was replaced by Ben Whishaw as the voice of Paddington. Plus the synopses sound kind of plot-heavy, what with the evil taxidermist who wants to capture Paddington — part of the charm of the books is how breezy they are. But let's hope it captures the flavor of the Michael Bond books.
Sources: Box Office Mojo, IMDB, Rotten Tomatoes, Studio Press Releases