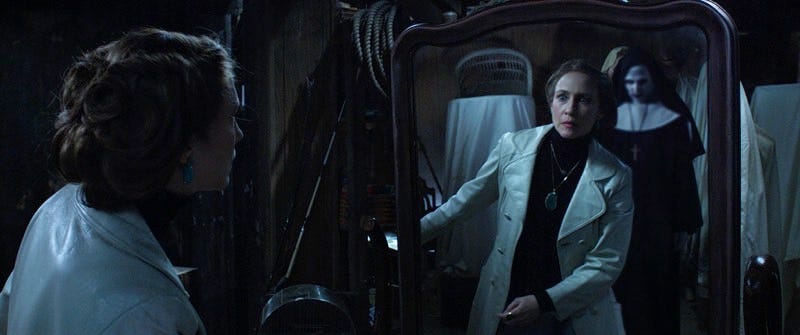 The Conjuring was a huge hit, and it spawned spin-off Annabelle, which was also a huge hit. The Conjuring 2 has kept up the box-office streak, so naturally it's getting a spin-off flick, too. But instead of being about a haunted object that was peripheral to the main plot, it'll be about the film's big antagonist: The…
Lately, every movie seems to be a sequel or reboot — but it doesn't stop there. Because the movie industry is increasingly dependent on creating franchises, we're seeing some bastardized forms, that are just designed to keep franchises alive. Here are six newfangled types of movies that we're already tired of.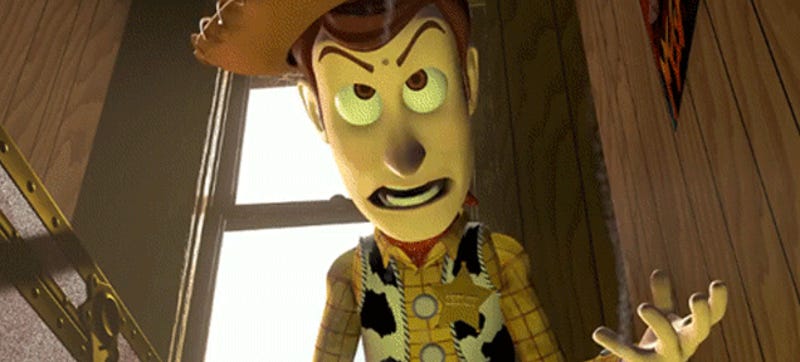 I never thought Woody could be portrayed as a horror character until I saw this video of Toy Story mashed up with Annabelle. It's so scary that it will haunt my dreams tonight, tomorrow, and the rest of the week.
The Conjuring was a breath of fresh air, because it was a super-scary movie that really made you care about its characters. Now there's a new prequel, about that creepy doll that barely appeared in The Conjuring. But Annabelle is a major step backwards, a movie about the horror of domesticity that pulls its punches.
Oscar Isaac drops some tantalizing Star Wars hints. The Deadpool writer insists there's been no decision on the film's rating. Two Game of Thrones actors join Pride & Prejudice & Zombies. Syfy is making a show about alien terrorists. Plus Person of Interest, Walking Dead and Agent Carter! Spoilers now!
Horror movie Annabelle is entirely about the possessed (real-life) doll that was featured in The Conjuring. She's scary in her own right, but the trailer kind of has me asking, if you're filling your house with horrifying, definitely possessed dolls... aren't you bringing this doll rampage upon yourself?
This is a great time to be a fan of science fiction and fantasy movies, and this fall is jam-packed with wonder and fascination. There are huge sequels, like Hunger Games and The Hobbit. But also some huge wild cards, like Christopher Nolan's Interstellar and Ridley Scott's Exodus. Here are 29 movies to look out for…
Get a much closer look at Godzilla! Plus find out about filming for Daredevil, Iron Fist, Luke Cage and Jessica Jones. Bryan Singer talks time travel in X-Men: Days of Future Past. Plus another new Game of Thrones teaser. And the team that brought us Sleepy Hollow now presents Matador! Spoilers now!