Stanley Fish is perhaps most famous for chipping away at the idea that texts have real meanings and moral principles matter, with all his deconstruction-y lit-crittery. But now he's causing a new stir, by claiming that spoilers don't matter, and people who complain about spoilers aren't really enjoying texts the right way.
Is AI Moving Too Fast? | Future Tech
At least, that's what I take from his latest post over at the New York Times. Several readers were mad at Fish for giving away what happens in the end of the Hunger Games trilogy in a previous column, writing things like, "Haven't you ever heard of a spoiler alert?" Fish responds by explaining to his readers that knowing spoilers shouldn't diminish your enjoyment of a text — if anything, your enjoyment ought to be increased.
First of all, Fish cites recent studies that show people "preferred spoiled over unspoiled stories." And then he delves into the paradox of suspense, in which you still have suspense for a movie you've seen before — even though you know what's coming, you still feel suspense. And Fish concludes by saying that the only works that can be damaged by spoilers are crappy ones:
The exception is "works which deliver to the reader or viewer suspense and only suspense" (Yanal). The interest of such works is exhausted when the cat has been let out of the bag and there may not be much point to re-experiencing them. Perhaps Jim, the poster who tried to keep his wife from reading my column, regards "The Hunger Games" in that way and thinks that if his wife knows about the ending, the books have little else to offer her. If that is his view, the desire for a spoiler alert makes sense because what is spoiled is the only value the reading experience can provide. Many posters, however, would dispute that judgment and maintain that the trilogy affords multiple pleasures and insights.

In either case, the spoiler doesn't amount to much and alerting readers to it is not a high obligation. If "The Hunger Games" is so shallow that it can be spoiled by a plot revelation, the alert doesn't save much. If "The Hunger Games" is a serious accomplishment, no plot revelation can spoil it.
G/O Media may get a commission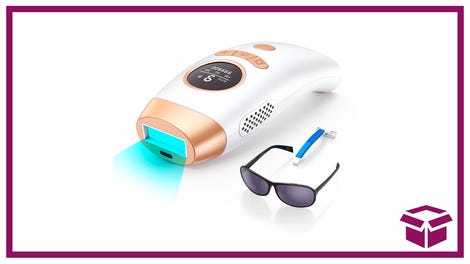 58% Off + Coupon
IPL Hair Removal Device
While we've defended the love of spoilers before, it does rather seem as though Fish is missing the point here — it's a question of choice and control. When you give people spoilers without a warning, you're taking away their control over how they consume the narrative, which is one of the chief pleasures of reading or watching stories. [New York Times]