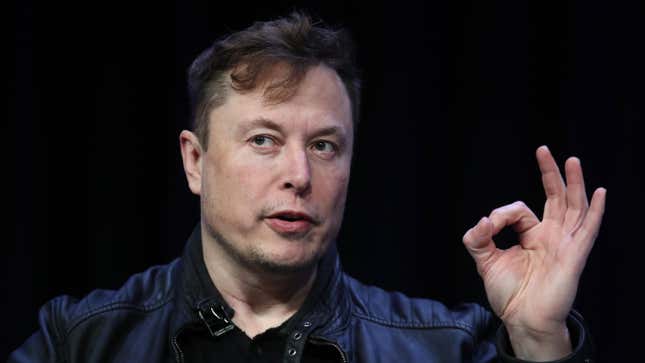 Last October, Elon Musk closed on a deal to purchase Twitter for a whopping $44 billion. At the time, it was a price-tag that many estimated to be way too much money. Musk, himself, admitted that he and his co-investors may have overpaid for the social media platform. Nevertheless, he soldiered on, determined to transform his acquisition into an "everything" app that, according to his generous estimation, could eventually be worth $250 billion.
NPR Is Going Dark on Twitter | Future Tech
Now, a little more than half a year later, the fruits of Musk's labor are not only not paying off but seem to be pushing Twitter's market value in the opposite direction. This week, financial services giant Fidelity estimated in a monthly disclosure that the microblogging site is worth about 33 percent of what Musk initially paid for it—a projection that would put its value at something like $15 billion. Fidelity came up with the evaluation based on a markdown of its own stake in the company.
Bloomberg, which originally reported Fidelity's assessment, notes that its "unclear how Fidelity arrived at its new, lower valuation or whether it receives any non-public information from the company."
However the information was got, we can all agree that the resultant valuation is...uh, not great. Under Musk's leadership, Twitter has attempted more than a few bizarre moneymaking efforts—including an ill-fated bid to make people pay for profile verification and by trying to sell access to its previously free API. The company has also attempted to cut costs by firing an astounding percentage of its workforce in a series of layoffs. Despite these unconventional strategies or, perhaps, because of them, the platform has suffered ongoing financial slings and arrows—including a major dip in advertising revenue. The situation, as Fidelity's new assessment shows, is not looking good.
Musk, himself, seems to be aware that Twitter's financial situation isn't great. In late March, a memo leaked that showed the billionaire thought Twitter was then worth about $20 billion, or less than half of what he initially paid for it.