Floridians were spared the brunt of Hurricane Irma's destructive power last week, when the storm instead took direct aim at some of the most pristine sections of the Everglades. Early reports from scientists suggest that these ecosystems saw serious damage, and could face a long road to recovery.

It'll be some time before scientists can fully assess the damage Hurricane Irma inflicted on the sweaty, soupy swamp that covers much of South Florida south of Lake Okeechobee and west of Miami. But a recent aerial flyover by wetland ecologist Steve Davis of the Everglades Foundation revealed widespread destruction of seagrass beds in Florida Bay. Further up the coast, mangrove forests that were picked clean of their leaves are looking more like mass graveyards.

"Just large racks of floating dead seagrass in western Florida Bay, as far as the eye can see," Davis told Gizmodo, describing the scene. "You could smell hydrogen sulfide, smell the decay underway."
"It's a concern because we know some of these areas were showing signs of recovery," following a die-off in the summer of 2015 that was triggered by overheated ocean waters and hyper-salinity, he added. "Now they've been hammered again."

G/O Media may get a commission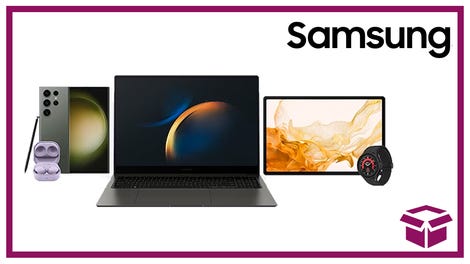 24 hour deals
Discover Samsung - Daily Deal
According to Davis, the stretch of Florida Bay where seagrass beds appear to have been hit hardest is a popular destination for sport fishermen and glades tourists alike—folks who form the backbone of the Florida Keys' economy. It's also a critical habitat for sea turtles, manatees, sharks, rays, and lobster that serves as a buffer between the ocean and freshwater marshes further inland.

Further north, the northwest flank of the Cape Sable features a newly-widened strip of beach, with racks of dead seagrass strewn everywhere. A pristine stretch of coastline that Davis describes as "one of the last untamed beaches in the US," Cape Sable has been eroding and losing wetlands rapidly over the past century, thanks in part to canals cut by humans in the 1920s. It took the brunt of Irma's four to six foot surges last weekend.
Tiffany Troxler, an Everglades ecologist at Florida International University, told Gizmodo that the marshes found here are adapted to powerful storms and powerful surges. But thanks to the diversion of freshwater from the Everglades over the past century, these systems are "in a weakened condition," she said.
"Having the system in a state in which the freshwater wetlands are becoming more saline, plus the increasing effects of sea level rise," means that "the system can't respond as well to extreme events," she said. On a brighter note, Troxler added that storm surges can deposit phosphorus-rich sands into wetlands, possibly helping some of these nutrient-poor ecosystems recover.

Up the coastline near the mouth of Shark River, Davis noted that the Everglades' highly-productive mangrove forests seemed largely intact, although many taller stands of trees were entirely defoliated. Again, it will take a long time—months, if not years of survey work—to fully assess the damage these ecosystems incurred and the degree to which they'll recover.
Davis and his colleagues see this as important work, not just because the Everglades is an ecological treasure, but because the people of South Florida depend on the ecosystem services it provides, from coastal protection to clean drinking water. "Our water filters through the Everglades," Davis said.

If the predicted effects of climate change, from sea level rise to more intense storms, indicates one thing to South Florida's ecologists, it's that the urgency to restore a more natural flow of freshwater into the Everglades, in order to rebuild ecological resilience, has never been greater.
"Right now we're planning for in 2060," and potentially, two feet of sea level rise, Troxler said. "It's not that far in the future. And these episodic events that may accelerate [the loss of ecosystems] are what we really don't understand."
Update: This article was updated to reflect Steve Davis' affiliation at the Everglades foundation