We get it, your new laptop is shiny, super-fast and awesome. But don't forget about your old laptop! It doesn't have to sit around and collect dust. Here are five super easy things you can do to rejuvenate it.
Getting Started
Well, you'll need an old laptop. And uh, that's pretty much it. Don't worry, your junky 8-pound PC notebook should be okay, most of these tasks aren't taxing on the hardware at all.
Turn it into a Home Server
G/O Media may get a commission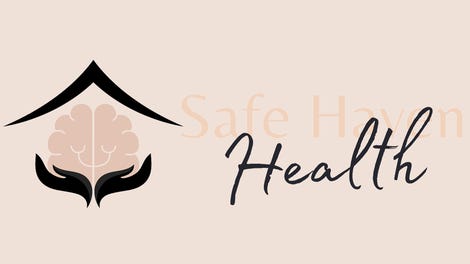 Addiction counseling
Safe Haven Health
Turning your cast-off portable into a full fledged home server will squeeze the most use out of your once great machine. By connecting it to your home network and tinkering with the right software, you'll have a quiet and effective server that can be used to backup files, store photos, and heck, even stream all your media files. And because laptops are designed to be portable, your new server will be naturally compact and easy on the electric bill.
• What you can do
Backup files to and stream media from the laptop turned home server
• What you'll need
A laptop, FreeNAS software, and a home network
• Setup time
About an hour
• Download the FreeNAS ISO Image and burn it onto a CD
• Insert the CD in your laptop and then restart and boot your PC from the CD
• Install FreeNAS
• Remember the IP address that'll pop up after FreeNAS is installed
• Jump over to another computer on the same network and punch in the IP address on a browser
• Login with username: admin password: freenas
• Setup the proper disks for sharing and user computers for accessing
Transform it into a Digital Photo Frame
Repurposing a lappy into a digital photo frame will make it the best digital photo frame you'll ever use, I guarantee it. Why? Because most digital photo frames suck. They might've been good ideas once upon a time, but the affordable ones typically have smallish screens, usually lack Wi-Fi, and are always a pain in the ass to use. On the other hand, your old laptop cum new digital photo frame will be able to do all the things an average frame can't: pull photos from Flickr, update pictures on the fly, and show off your Grandma's sweet, smiling face on its big beautiful screen.
How does it work? The magic is in a piece of software called Slickr which displays all your Flickr photos in a screensaver. It's really the perfect and easiest way to turn a laptop into a digital photo frame. You'll need to do a little actual hacking of the laptop's body, but it's worth the effort. For a good primer, Repair4Laptop has an excellent page detailing countless digital photo frames converted from various laptop models.
• What you can do
Display Flickr photos on the best digital photo frame you can get
• What you'll need
A laptop, a framebox, Slickr, a Flickr account and some steady hands
• Setup time
About a day
How to build a digital photo frame:
• Build (or buy) a big enough framebox to store your laptop
• Download Slickr here and hook it up with your Flickr credentials
• Remove the LCD screen from the laptop carefully (make sure you gently unplug the ribbon cable that connects the LCD to the laptop)
• Rejigger those internals into the framebox as necessary
• Connect the photo frame to Wi-Fi
• Enjoy all your Flickr pictures on a gloriously big screen
Make it a Wireless Bridge
If Wi-Fi is s-sp-spotty in your house, you can improve your signal by turning your laptop into a wireless bridge for your home network. It's especially useful for those little nooks that are surrounded by brick and concrete and lead and uranium and oh please god no...bookshelves and DVD racks. It's impossible to get a signal in those places! But with your laptop acting as a wireless extender, that dead spot can be reinvigorated with wifi juice and boosted with networked glory. It's like using your old laptop to improve your new laptop. Teamwork!
Windows 7:
• Run an ethernet cable from your router to the laptop
• Download and install Connectify
• Find Connectify in your system tray and open it up
• Create access point name and set your password
• Turn the hotspot on
• What you can do
Extend your home's wireless network
• What you'll need
A laptop, an ethernet cord and Connectify (for Windows 7 users)
• Setup time
About 5 minutes
Windows Vista:
• Run an ethernet cable from your router to the laptop
• Head to the Control Panel and click on Network and Sharing Center
• Click on "set up a new connection or network"
• Create a new ad hoc wireless network
• Give your network a name and password
• Turn on internet connection sharing
Mac OS X:
• Run an ethernet cable from your router to the laptop
• Head to System Preferences > Sharing and check Internet Sharing
• Choose Ethernet from "Share your connection from:"
• Choose AirPort for "To computers using:"
• Click on AirPort Options and set network name and password
• Surf silly
O Hai, New External Hard Drive!
Sure, some parts of your old laptop might've stopped ticking but that doesn't mean everything's dead—if the hard drive still works, you're in the money. After all, a 60GB hard drive from back then still fits 60 gigabytes now. All you need to do is open your ol' betsy up and yank the hard drive. Then, just slip it into something a little more comfortable, like an external enclosure, which you can get online for as little as 10 bucks. And as laptop drives are tiny at 2.5", your external HD will run quiet, smooth and small (and won't even need a power source!).
• What you can do
Salvage a hard drive from the laptop and use it as an external storage source
• What you'll need
A laptop, a screwdriver, and a hard drive enclosure
• Setup time
About an hour
How to make an external hard drive:
• Reformat your old laptop's hard drive
• Tear apart the ol' girl and remove her 2.5-inch brain
• Figure out if your hard drive is IDE or SATA by looking at this picture
• Buy the right IDE or SATA 2.5" external hard drive enclosure (with USB). Something like this for IDE drives or this for SATA drives.
• Plug the hard drive's connectors (the side with the pokey things) into the enclosure's port.
• Connect to your new laptop and configure as necessary
• Drop your files in!
The Second Monitor You've Always Wanted
Your new laptop might be able do everything you'd want it to do but at the end of the day...it's still just a laptop. Which means, as shiny as it is, you could probably do with a bigger monitor. Your old laptop can help you out! With a slick piece of software, you'll be able to use your old laptop as a simple external monitor. It doesn't even require cables to connect 'em together, everything is done over your wireless network.
• What you can do
Turn your laptop into a second monitor
• What you'll need
A Windows laptop, the MaxiVista software and a home network
• Setup time
About 5 minutes
Here's how to set up a second monitor for your laptop:
• Download MaxiVista here
• Make sure both laptops are on the same network
• Install MaxiVista on both laptops
• That's it!
***
If you've always wanted to learn how to do something but didn't know where to start, feel free to ask us how to here.