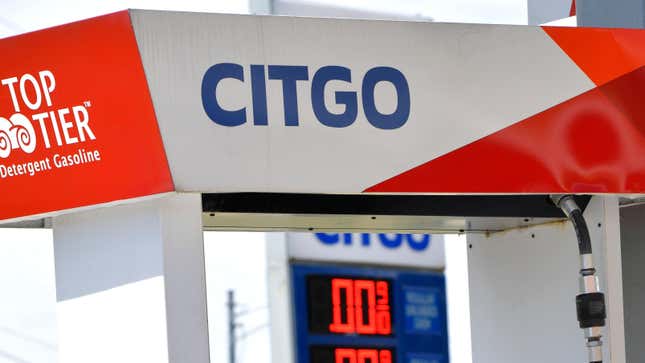 Florida officials are warning state residents that more than two dozen gas stations may have sold contaminated gasoline, as communities prepare themselves for incoming Hurricane Idalia later this week.
Arctic Blast to Send U.S. into Dangerous Deep Freeze, Imperiling Holiday Travel
On Sunday, the Florida Department of Agriculture and Consumer Services wrote on its website that gasoline purchased after 10 a.m. Saturday at some stations that were supplied by Citgo are likely contaminated with diesel fuel. According to the department, this contamination was caused by human error. The department's website also includes a list of more than 20 locations that have contaminated fuel. Many are at 7-Eleven and Handy Foods locations in multiple cities including Tampa and Fort Myers.
"Contaminated gasoline and diesel have the potential of causing engine damage or affecting operability," the Florida Department of Agriculture wrote in an online statement. "If you purchased gas from affected stations after 10:00 a.m. on Saturday, August 27, the Florida Department of Agriculture of Consumer Services advises consumers that vehicles or generators may not properly function."
During a recent press conference about the gas contamination, Florida Governor Ron DeSantis told consumers to double-check if they had purchased gasoline from the affected gas stations. "If (consumers) filled up at any one of these stations, they probably don't want to drive their car—because you're going to have people potentially just stuck on the side of the road," he said.
This news comes just as Tropical Storm Idalia has now strengthened to become a category one hurricane with maximum sustained winds of 80 miles per hour, according to the National Weather Service (NWS). Officials worry that the recent news of contaminated gas could interfere with potential evacuation orders, or if residents decide to voluntarily move away from the coast. This is especially concerning because the hurricane is expected to become stronger today and into tomorrow. "Rapid intensification is likely through landfall, and Idalia is forecast to become an extremely dangerous major hurricane before landfall on Wednesday," a NWS forecast said.
The contamination is also a concern because hurricane damage has harmed Florida's ability to get gas supplies in the past. 
Parts of Florida's coast will feel the effects of the incoming storm today. "Heavy rainfall, storm surge up to 2-4 ft, hazardous beach conditions and gusty winds all possible with worst conditions expected today & Wed," the Miami NWS station tweeted this morning.
Want more climate and environment stories? Check out Earther's guides to decarbonizing your home, divesting from fossil fuels, packing a disaster go bag, and overcoming climate dread. And don't miss our coverage of the latest IPCC climate report, the future of carbon dioxide removal, and the un-greenwashed facts on bioplastics and plastic recycling.