Cesar Sayoc Jr., the 56-year-old Floridian arrested in connection to a rash of pipe-bomb mailings directed at many of President Trump's foremost political opponents, has a considerable criminal history (among them, a previous arrest for a pipe-bomb threat, according to the Washington Post.) But Sayoc's history of violent threats was public and plain to see for any of the 700 or so followers of what appear to be his two accounts on Twitter.

The accounts, which remain active at the time of publication, each include photos of Sayoc alongside a slew of crude political memes and threats to high-profile public figures.
Authorities arrested Sayoc at an Auto Zone in Plantation, Florida, on Friday in connection to at least 12 pipe bombs that were mailed to the residences of President Obama, the Clintons, Senator Cory Booker, and CNN's office in New York City, among other targets.
Images provided by law enforcement of Sayoc's van—shellacked with pro-Trump propaganda stickers—conjures an ideological image of a man confirmed by looking at his digital history: one who believes Parkland shooting survivor David Hogg to be part of a false flag operation, or that George Soros (often used among the far right as synecdoche for some variation of a global Jewish monetary conspiracy) is shadowy figure behind a variety of political acts. But Sayoc also used Twitter to directly threaten a number of public figures, including former Attorney General Eric Holder, who would have a rudimentary pipe bomb addressed to him a few short weeks after this tweet was sent. CNN White House correspondent Jim Acosta was also threatened in a tweet.
G/O Media may get a commission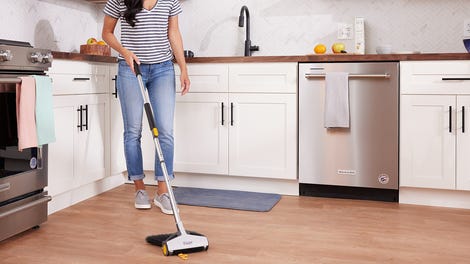 BOGO 50% Off
Flippr - BOGO 50% Off
Other recipients of threats from either @hardrock2016 or @hardrockintlent include: actors Jim Carey, Ron Howard, Kathy Griffin, Whoopi Goldberg, and Henry Fonda, director Rob Reiner, Senators Jeff Flake, Sheldon Whitehouse, Elizabeth Warren, Kristen Gillibrand, and Senate Minority Leader Chuck Schumer, Congressman Luis Gutierrez, former Vice President Joe Biden, Hawaii Senate candidate Mazie Hirono, antifa (all of them, I guess), and journalist Jamie Peck.
He also threatened former congressional Democratic press secretary Rochelle Ritchie, who says she reported the tweet to Twitter. According to a screenshot posted by Ritchie, the platform reviewed the tweet and found "no violation of the Twitter Rules against abusive behavior."
Many of the threats informed the intended targets they'd be taking an "airboat ride" in the Florida Everglade (presumably a riff on the "free helicopter rides" meme among internet fascists meant to reference the brutal reign of Augusto Pinochet) and to "hug your loved ones real close every time you leave you home." Often these were accompanied by photos of animal gore.
Twitter specifically prohibits "threats of violence or wish for the serious physical harm, death, or disease of an individual or group of people" and claims that "excessively gruesome media is subject to removal." Reached for comment, a Twitter spokesperson told Gizmodo only that, "This is an ongoing law enforcement investigation. We do not have a comment."
Update 10/26/18 2:43pm: Shortly after publication of this story, yet another mail bomb was discovered—addressed to billionaire Tom Steyer. In what is unlikely to be a coincidence, Steyer is among the individuals personally threatened by Sayoc via Twitter.
Update 10/26/18 5:47pm: Both accounts have since been suspended by Twitter.
Update 10/26/18 9:48pm: Via official Twitter Safety account, the platform has personally apologized to Rochelle Ritchie and claims to be investigating the clear lapse in judgment that let a direct threat pass the content review process.
In a follow-up tweets the platform added that, "We want Twitter to be a place where people feel safe, and we know we have lot of work to do."