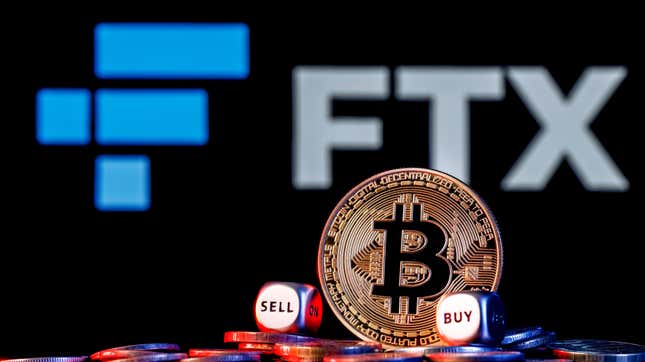 Blockchain investors in Japan rejoice. The Japanese subsidiary of bankrupt crypto exchange FTX announced that customers could begin withdrawing funds from their accounts beginning on Tuesday, after a months long freeze. FTX Japan customers are among the first to get their money back following the exchange's global collapse in November 2022.

The Biggest Crypto Heists of 2022…So Far
FTX Japan first indicated to its users that they'd be able to make withdrawals again soon in late December. And the exchange has followed through on that promise. Although, not everyone will be able to retrieve their funds immediately.
"Please note that due to the large number of requests from customers, it may take some time for the withdrawal process to be completed," the exchange wrote in a Monday blog post. "We will announce the resumption of other FTX Japan services as soon as possible."
Notably, there are currently no similar company communications for customers of FTX US or the exchange's multiple other subsidiaries or otherwise linked corporations.
Thanks to a bevy of strong crypto regulations, FTX Japan was arguably the safest of all the exchange's subsidiaries for customers to use, according to a report from CoinDesk. Some of the protections in place in Japan include that exchanges are required to keep customer's fiat and crypto currency separate from the company's holdings. Further, all user's fiat money must be entrusted to a third-party trust (whereas in the U.S. trust laws vary state-to-state). Exchange customers in Japan are also entitled to get their money back before general creditors in instances of bankruptcy. And compliance is all monitored via an external watchdog and annual audits, according to CoinDesk.
FTX largely fell apart because of its founder and former CEO Sam Bankman-Fried's shady financial dealings and mismanagement wherein customer funds were funneled to support linked hedge fund, Alameda Research among other things—ultimately producing a "liquidity crisis."
The disgraced founder is reportedly "happy to see that the Japanese exchange is moving forward, and continues to maintain that the US entity can and should do the same as soon as possible," his spokesperson Mark Botnick told Bloomberg via email. Yet despite that assurance, it's quite possible that FTX US customers will never see their funds again.
Currently, Bankman-Fried (A.K.A. SBF) is under house arrest at his parent's multi-million dollar home in Palo Alto, California. In January, he pleaded "not guilty" to the multiple felony criminal charges he is facing, and was released on $250 million bail. The former crypto golden boy's trial is set for October 2, 2023.
Meanwhile, FTX Japan is up for sale, as part of bankruptcy proceedings. So far, about 41 parties have demonstrated interest in purchasing it, according to Bloomberg.