It's been the summer of the rugged, waterproof point-and-shoot camera, and there have been some really good ones. Fuji wants in on the rough and tough action, but can it hang with the others? We beat it up to find out.
What Is It?
A 14.4MP point-and-shoot. Freeze-proof, dust-proof, waterproof to 33 feet, and drop-proof to 6.6 feet.
Who's it For?
Outdoors types who don't want to worry about ruining a camera all the time.
Design
Handsome. Solid. Thick, but pocketable. A door with two locks hides the ports, card, and battery.
G/O Media may get a commission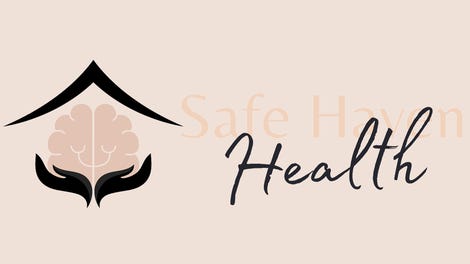 Addiction counseling
Safe Haven Health
Using It
Photos snap quickly. Adjustments are cumbersome.
The Best Part
Lived up to its water-proofiness! Two surf sessions, immersion in the Pacific—came out fine.
Tragic Flaw
It's damn near impossible to take a nice photo with this thing. Awful in low light. Couldn't focus in daylight. Photos are washed out, colors are bland, dynamic range is terrible, and there's noise everywhere. See for yourself.
This Is Weird...
Built-in Wi-Fi, a banner feature, is a pain to set up, the iOS app barely works, and the Android app doesn't work at all. It can't maintain a Wi-Fi connection for more than a few minutes, so you constantly have to set it up again.
Test Notes
Of all the rugged cameras tested this year, this is the only one that has failed the controlled drop test. After two drops (one on its bottom, one on its back) from a height of five feet onto a tile floor, the zoom mechanism broke. A "Zoom error" displays on the screen and no photos can be taken. Keep in mind it's supposed to survive drops from 6.6 feet.
You have to press the power button longer than you'd expect to turn it on, which can make you miss a photo.
The video record button is recessed into the cameras body, making it difficult to find and press with a cold thumb.
The zoom rocker is placed in such a way that it's pretty hard to use.
Videos also lack detail and struggle with dynamic range. The microphone is sensitive, but in some cases, it's too sensitive.
The menu system is a mess. Features aren't laid out intuitively or in the order in which you would need them most.
The HDR mode helped with the dynamic range problems a little bit, but then photos take longer to process.
The double-latching door system is very good. The switches, clearly labeled 1 and 2 are stiff and hard to open, but that's kind of the point.
It does an okay job of stitching together panoramic photos on the fly, and it's fast, but there is occasional doubling in the images, and sometimes huge breaks in contrast.
The shutter trigger needs a little more resistance. When you're trying to half-press it to set the focus, you end up accidentally shooting a lot of the time.
The lens is in the upper left of the camera, which will help keep your fingers out of the way (if you're right-handed).
The amount of noise in daylight shots is shocking.
Should You Buy It?
Absolutely not. We've come to expect good products from Fuji, it's somewhat baffling that the XP170 is, without question, the worst rugged camera we've reviewed this year. It's cheaper than the others, but it just makes too many sacrifices to get there. Back to the drawing board. In the meantime, go with the Panasonic or Olympus from our Best Rugged Camera Battlemodo.
Fuji FinePix XP170 Specs
Sensor: 14.4MP 1/2.3" CMOS Sensor
Aperture: f/3.9 - f/4.9
Image: 4,320 x 3,240
Video: Up to 1920 X 1080 30FPS
Screen: 2.7" LCD touch display 230K dots
Price: $280
Gizrank: 2.0