The Troll Hunter remake is no more. Gugu Mbatha-Raw responds to those God Particle/Cloverfield rumors. Charlie Cox talks about the villain he wants for Daredevil season 3. Plus, rumors about Peter Parker's love interest in Spider-Man: Homecoming. Behold, Spoilers!

Troll Hunter
Birth.Movies.Death spoke to André Øvredal who confirmed the remake has been canceled.
I don't know exactly [what happened]. I was very happy with what I read; I never communicated with anybody about it, but I read on-line that Neil Marshall was attached to direct it, and I was like, 'OK, I can get behind that,' and then suddenly it didn't happen. I believe that just after signing up for Troll Hunter, Neil got too busy with Game of Thrones, and that's what stopped it; that seems to be the case, anyway, and then it just kind of died.
---
Spider-Man: Homecoming
Latino Review claims that Peter Parker's love interest in the film is not Zendaya's character, but instead Liz Allen, played by Laura Harrier in the movie. In the original comics, Peter had a crush on Liz while he tutored her, but the young girl was dating school bully Flash Thompson—until she eventually fell for Peter as well, and dumped Flash.

G/O Media may get a commission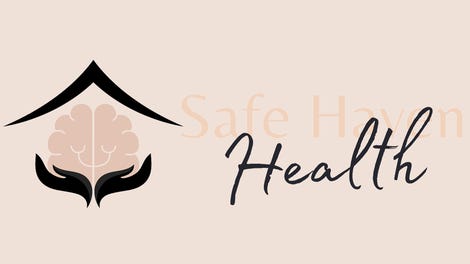 Addiction counseling
Safe Haven Health
---
The God Particle/Cloverfield 3
If The God Particle does turn out to be the third film in the Cloverfield series, actress Gugu Mbatha-Raw doesn't know it:
I actually have no idea. That is news to me. When I did the project, it was a total standalone sci-fi, space thriller. So I couldn't tell you how it's connected. I don't know if that's just a rumor.
Expect more chicanery from Bad Robot.
---
Momotaro: Xander and the Lost Island of Monsters
A film adaptation of Margaret Dilloway's YA novel, about a young teen investigating his father's disappearance on a journey filled with creatures from Japanese folklore, in development at Fox Animation and Disney. [THR]
---
Beauty & the Beast
Here's a new poster for the film, which is pretty much just a harder-to-see version of a publicity shot we've seen already.


---
Moana
The topic of eating grandmothers comes up in this new TV spot. Yes, really.
---
Game of Thrones
Watchers on the Wall reports that the seats of two great houses—Highgarden, ancestral home of the Tyrells, and Casterly Rock, ancestral home of the Lannisters—will appear for the very first time in the next season, with major scenes in store for both locations. Further speculation posits that Highgarden could be the castle under siege that acts as a background to the major ambush battle that plays a part in the season.
---
Outlander
Hannah James (Mercy Street) and newcomer Tanya Reynolds have been cast as the Dunsany sisters—Geneva and Isobel, respectively— in season three. Both characters will play important roles in Jamie's upcoming storyline. [TV Line]
---
Daredevil
Charlie Cox would like Bullseye to turn up in season three... although apparently the other members of the cast disagree with his enthusiasm.
It's no secret, I've said it before and I get in trouble every time I say it, I'd like to see Bullseye make an appearance at some point. I think it's a really interesting opportunity. Deborah Ann Woll obviously does not want Bullseye to show up for obvious reasons. Elodie Yung, who plays Elektra, doesn't want Bullseye to show up either.
---
Legends of Tomorrow
Four more episodes have been ordered for this season, bringing it up to a run of 17 episodes. [Variety]
---
Gotham
Lots of things going on in this new synopsis for "Beware the Green-Eyed Monster."
As the virus begins to spread in Gotham, the laboratory that is developing a cure is compromised. Mario and Gordon face off before the wedding, Selina meets an unexpected face and Barbara comes to Nygma with information about Isabella.
---
Lucifer
Lucifer's place on Earth is imperiled in a new synopsis for "Quid Pro Ho".
Charlotte is determined to get Lucifer to leave Earth by turning Chloe against him. Meanwhile, Amenadiel has begun working as Charlotte's soldier, which makes Maze question his loyalty.


---
The Vampire Diaries
And finally, Damon goes looking for Pete in a new clip from tonight's episode.
---
Additional reporting by Gordon Jackson. Banner art by Jim Cooke.