Guess who's going to be one of the congresspeople making lasting decisions about science and technology in the U.S.? Why, it's none other than George Santos, the Queens-based Long Island representative who has admitted to outright making up whole swathes of his backstory and resume.
On Tuesday, House leadership gave the first-term congressman two assignments on the Small Business and Science Space, and Technology Committees. Sources with knowledge of the Republican Steering Committee's decisions told multiple outlets including The New York Times that Santos originally wanted a seat on the Financial Services or Foreign Affairs committees, but he was rebuffed.
It's not too uncommon for congresspeople to not get their requested seats, especially for newly-minted representatives. Still, Republican leadership is treating Santos as any other congressman despite his admitting to lying about his background. Though he campaigned on his past experience at major banks and firms such as Goldman Sachs, a Times investigation from December showed he never actually worked at any of those firms. Instead of working at those firms around 2011, Santos was employed as a bilingual customer service rep for Dish Network. He's also been caught up in multiple other fibs about his religious background, with claims he's not "Jewish" as his campaign literature emphasized, but "Jew-ish."
Former astronaut Scott Kelly came out swinging on Wednesday, sarcastically congratulating the recently elected congressman on his time spent walking the surface of the moon.
G/O Media may get a commission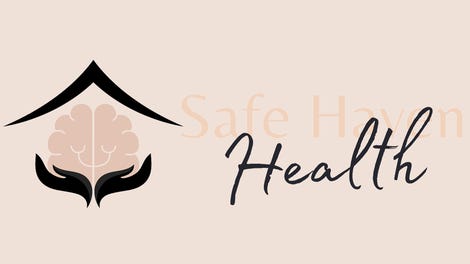 Addiction counseling
Safe Haven Health
Veteran Alleges Santos Stole Money Meant for a Sick Dog
There's so much to parse through with Santos' admitted fabrications, but one of the most recent allegations is also one of the most damning. The December Times investigation noted that Santos had lied about his supposed animal rescue group, Friends of Pets United, which he claimed was a nonprofit he founded shortly after his time at Goldman Sa… I mean Dish Network. The report noted the organization was not listed by the Internal Revenue Service or any other public nonprofit database.
On Tuesday, Jacqueline Sweet of the Oyster Bay-centered Patch reported that disabled veteran Richard Osthoff had reached out to Santos through the supposed Friends of Pets organization to set up a now-deleted GoFundMe for his dog Sapphire, who at the time was reportedly diagnosed with a life-threatening stomach tumor. Santos was using the name Anthony Devolder. Santos' former roommate Gregory Morey-Parker told CNN that the congressman had assumed the name in the past, and it's made up of his middle name and mother's maiden name.
The Internet Archive does not show any hits for the GoFundMe campaign, though Patch included Facebook posts from the time showing multiple people, including Osthoff and Santos' former FOPU Facebook page, linking to the campaign.
Osthoff told Patch that he worked with retired police Sgt. and fellow vet Michael Boll who helped contact Santos to set up the GoFundMe back in 2016. The campaign raised $3,000, but when the vet took Sapphire to a veterinarian suggested by Santos, he was told their office could not operate on the tumor. Santos then allegedly kept the $3,000 and cut off communications with Osthoff shortly after the campaign ended. Boll told Patch Santos was "uncooperative" on the phone, and told the pair he would use the funds to help other animals.
Osthoff told Patch that Sapphire died early in 2017.
Sweet included apparent screenshots of texts between Santos and Osthoff, where the now-Congressman claimed Sapphire was not a candidate for surgery, even though another veterinary office said differently. He also claimed his organization was "audited like any other [nonprofit] 501c3"
In a text sent to Semafor, Santos called the whole story about the GoFundMe "Fake" and claimed he didn't even know who these people were.
Nassau County Republican leadership has already denounced the newly-minted congressman and called on him to resign. Santos himself has proclaimed on Twitter "I will not resign!"
Congressional Republican leadership, on the other hand, have been much more mum about Santos' outright lies. When asked about Santos, Rep. Roger Williams—the chair of the small business committee—told CNN "I don't condone what he said, what he's done. I don't think anybody does. That's not my role. He was elected." House Speaker Kevin McCarthy, who barely managed to maintain his party leadership role after capitulating to far-right party members, has publicly said he would not push Santos to resign.
Federal prosecutors, in the meanwhile, are reportedly investigating Santos over potential campaign finance violations.