Telecom giant AT&T has been fighting like hell in court to pull off its $85 billion acquisition of content company Time Warner, which owns everything from HBO and Warner Bros to DC Comics. It's been opposed by the Department of Justice, which has formally argued that it's against the deal on antitrust grounds but many including the companies involved suspect was given its marching orders by the president. This week, it'll get its answer.

Per the New York Times, the US District Court for DC's Judge Richard J. Leon will release his ruling at around 4:00pm ET on Thursday, with the sentiment generally being that AT&T's side of the case looks pretty good:
Although Judge Leon has given few clues about his thinking, many analysts expect the companies to prevail because of the history of similar cases that were approved. Some have also said the government struggled in the trial to show that the deal would cause substantial harm.

But the decision may not be clear cut. The judge may allow the merger with several conditions, such as restrictions on how AT&T negotiates with rival cable companies that want to run Time Warner content.
The AT&T offer is a vertical deal, meaning it's buying up a company which is in a similar industry but is not a competitor, as opposed to a horizontal deal, which is when a company gobbles up its competition directly. (AT&T tried to buy T-Mobile USA in 2011 in a massive horizontal merger that was ultimately blocked by the DOJ.) Typically antitrust officials are less wary of vertical deals, but in this situation the companies involved are so massive that it apparently set up red flags.
According to the Times' report, if the DOJ loses and the merger is allowed to proceed unimpeded, regulators will be significantly less likely to intercede against other vertical deal like CVS' planned $69 billion acquisition of Aetna or Cigna's $52 billion acquisition of Express Scripts. It could also give Comcast, which is trying to outbid the Walt Disney Company for most of 21st Century Fox, a new opening after its original proposals were shot down for fear of antitrust enforcement.
G/O Media may get a commission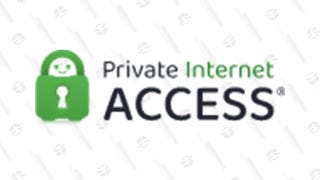 $3 per month
Private Internet Access | 2 Years + 2 Months Subscription
It would also open the door for internet and wireless service providers—already among the most hated consumer service firms in the country—to continue relentlessly consolidating and buying up other industries, the Times added:
If so, companies like Verizon and Dish could view the court decision as a sign that they could buy media companies. T-Mobile and Sprint could also point to the court decision to support their pending wireless merger, which they say would bring better mobile service as companies like Comcast enter the wireless market.

"You will see a rush to consolidate major media and transmission assets," said Gene Kimmelman, an antitrust official during the Barack Obama administration.
However, in the event that the DOJ wins the case, it would embolden its antitrust chief Makan Delrahim to pursue a tougher line on mergers and acquisitions, likely by forcing companies to sell off assets, the Times wrote. (The DOJ originally offered AT&T and Time Warner a deal that the companies could merge if they sold off Turner Broadcasting or the more valuable DirecTV unit, which immediately arose suspicions that the agency was just trying to crush one of the president's mortal enemies, Turner subsidiary CNN.) A third possibility mentioned by the paper is that the judge imposes restrictions on the deal such as mandated neutral arbitration over Time Warner content licensing or demanding they accept the DOJ's original terms. In that situation AT&T would likely demand an appeal.
"Like everybody else, we're waiting to see what the judge is going to rule," Delrahim told the Street. "We feel good about the case we put on and [are] as confident about it today as we were in November when we brought the case."
Antitrust expert and Wharton professor Herbert Hovenkamp told the New York Post that he believes the deal will be blocked and "It is a close call, but I think the government has met its burden."
Hovenkamp specifically cited concerns that the merged entity could jack up prices, such as by charging competitors more to rebroadcast Time Warner-owned content. University of California at Berkeley Professor Carl Shapiro, who analyzed the deal for the DOJ, estimated it would ultimately give AT&T the clout to raise TV prices paid out by consumers an additional $571 million by 2021. So Tuesday's decision will be worth watching, whether you're a telecom executive or just one of the little people whose pockets they're planning to vacuum all that spare change out of.