Some folks would have you believe that, without an Internet connection, your spiffy new Chromebook only slightly less useful than the box it came in, but that's simply not true. They may not be able to match a MacBook's performance, but these lightweight laptops are far from helpless when the connectivity runs dry. Here's most everything you can do on a Chromebook without a Wi-Fi signal.
Be! Productive! B-E Productive!
The lack of an internet connection is of little importance to many of Google's incorporated productivity apps. Gmail, Calendar, Drive, and Keep are all nearly fully functional offline. In fact, they're all examples of Google's recent push for more desktop-like functionality from its computers and are known as simply Chrome apps (formerly, "packaged apps").
They're specifically designed to operate offline, and usually do so outside the confines of your browser, not unlike traditional desktop programs, albeit still running as a mix of HTML5 and CSS. You can find a complete listing of these apps in Google Play under Collections -> For Your Desktop.
G/O Media may get a commission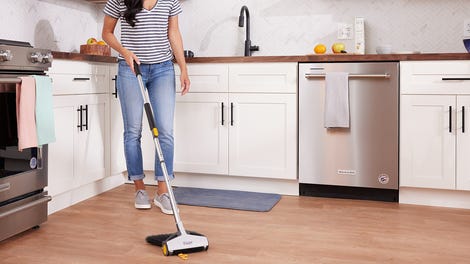 BOGO 50% Off
Flippr - BOGO 50% Off
Gmail requires you to download the separate Gmail Offline app and run all your connectionless email activities through it specifically (ignoring the fact that it is still just a tab on the browser). Gmail Offline syncs your most recent documents to the local drive whenever you do have an internet connection, making them available for reading, editing and replying whenever you don't.
Google's offline calendar operates in much the same way: out of the browser. To enable the offline functionality, hit the gear icon on the regular calendar page, select Offline -> Enable. Be warned however, you won't be able to edit existing appointments or create new ones while offline; you can only see what's already on the docket.
Google Drive is a bit more forgiving. It syncs your most used files (Docs, Slides, Sheets, and Drawings alike) to the local hard drive for reading and editing, then uploads the updated files back into the cloud once your connection is restored. To enable it, hit the gear icon on a Google Drive page, select Settings -> Sync your work to this computer so that you can edit offline. Similarly, any MS Office or PDF files loaded through a USB port or via BT can be read, natively, while the computer is offline.
Image: Pixlr
And it's not just documents; you can easily edit photos offline as well. Google+ Photos is your native option, but it's pretty threadbare in terms of features, mostly aimed at minor touch-ups. You're better off going with Pixlr Touch Up. Its offline feature set is remarkably close to its online offerings. Plus, it's free.
That's Entertainment
A Chromebook's hard drive is hardly enough space for your entire music collection, but if you know you're going to be offline and still want to listen to some tunes, you can easily load a couple albums on there via thumbstick or SD card—better yet, just plug in your existing large-capacity external USB drive—and listen through the native music player.
For video content, you can similarly (that is, manually) load data from an external drive onto the local disc but Google Play makes it much easier. In fact, every movie and television program that you purchase through the Google Play Store can now be downloaded to your Chromebook's local drive for offline playback; just click the grey pin icon in the lower right of each title you want to save. This is exceptionally handy for cross—country flights—just load up on entertainment before your board and save big bucks on that terrible in-flight Wi-Fi.
Though folks generally prefer to read their e-books and news on a tablet these days, your Chromebook can act as your virtual library in a pinch with offline readers like Amazon's Kindle Cloud Reader or Pocket at your disposal. You can also save web pages for offline viewing and reopen them in the Chrome browser. These of course are of little use if you haven't populated them before losing the signal so be sure to plan ahead.
Gamers are also well taken care of in Google's offline offerings as a number of casual games now allow for connectionless play. These include top-flight titles like Cut the Rope, Angry Birds, Cube Slam, and Until AM (not really a game but it kills great time), as well as lesser-known-but-equally-fun games like Tank Riders or Cracking Sands Racing.
These are, of course, just a few of the available offline apps. You can find the rest of them here at Google Play.