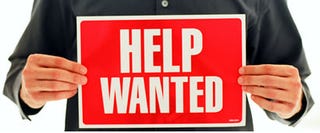 Hey you! Looking for a gig? We're here to help! While we may not be able to guarantee you can wander around the Giz all day, we can certainly help you find your new career at Gizmodo Jobs:


List it here! Submit yours today. Check it out, post your job on Gizmodo Jobs and it goes on
Lifehacker Jobs for free.