Electronic devices are getting cheaper and global incomes are rising. That would seem like good news, and it is, except for the 44.7 million metric tonnes of electronic waste these factors helped create in 2016 alone—the equivalent in weight to 4,500 Eiffel Towers. According to a United Nations-backed report released on Wednesday, this problem is only growing: Electronic waste (e-waste) per capita rose five percent from 2014 to 2016, and grew eight percent in total.

"E-waste management is an urgent issue in today's digitally dependent world, where use of electronic devices is ever increasing," Houlin Zhao, Secretary-General of the International Telecommunication Union, said in a statement.
E-waste, which includes everything from refrigerators to solar panels to computers, is the fastest growing sector of household waste, and by 2021 it could increase a further 17 percent to 52.2 million metric tonnes. Right now, it is estimated that only about 20 percent of e-waste is collected and recycled globally, which is unfortunate, because this isn't like newspaper recycling. E-waste includes gold, silver, copper, platinum, palladium and other high value, reusable materials. According to the report, a conservative estimate of the value of materials present in 2016's e-waste would be $55 billion.

E-waste that isn't properly recycled is likely to wind up incinerated, in landfills, or recycled in informal—i.e. backyard—operations. Or, it's still tucked away in people's residences.

The highest per capita e-waste generators, at 38 lbs per inhabitant last year, were found in Australia, New Zealand, and other nations of Oceania. In the U.S., folks were responsible for about 26 lbs of e-waste each, about three times as much as the average across Asia. However, higher incomes and more affordable prices have lead to an enormous jump in the levels of electronic goods being bought and sold in Asia. A recent five-year study found an average 63 percent increase in e-waste production across 12 Asian countries.

G/O Media may get a commission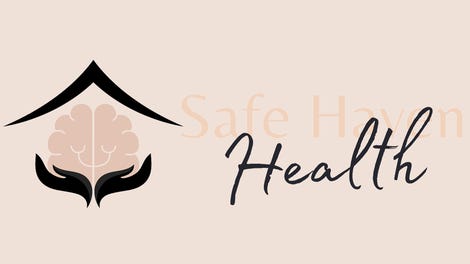 Addiction counseling
Safe Haven Health
The new report, called the Global E-Waste Monitor 2017, calls for electronic equipment to be better designed to facilitate reuse and recycling and for better overall tracking of e-waste through all stages of the recovery process. It was overseen by the United Nations University and several other organizations, including the International Telecommunication Union (ITU), and the International Solid Waste Association (ISWA).
"The Global E-Waste Monitor represents an important step in identifying solutions for e-waste," Brahima Sanou, Director of the Telecommunication Development Bureau for ITU, said in a statement. "Better e-waste data will help evaluate developments over time, set and assess targets, and contribute to developing national policies. National e-waste policies will help minimize e-waste production, prevent illegal dumping and improper treatment of e-waste, promote recycling, and create jobs in the refurbishment and recycling sector."
With nearly half the world's population using the internet, up from 20 percent ten years ago, and about half of all households having a computer (not to mention all the phones), countries are finally starting to adopt e-waste legislation, according to the report. But many developing nations still lack the necessary laws. Sixty-seven countries currently have national e-waste management laws, up from 61 countries three years ago, with a big breakthrough occurring last year when India adopted legislation.
The fate of a large majority of e-waste remains unknown, which is a big problem, because when e-waste is not separated out from other waste it can result in toxic substances seeping into the environment, or being improperly dealt with by e-waste scavengers or enterprises without good worker safety protocols.
These days, those in the thick of the e-waste recycling business
are encountering "mountains of discarded Carbon-Ray-Tube TVs (sic)" according to the report, after the recent conversion from analogue to digital broadcasting caused many to throw away their boxy TV sets in exchange for flatter, sleeker upgrades.
Out with the old e-waste and in with the new.