Facebook CEO Mark Zuckerberg—who has (reluctantly) become the face of the company's response to the Cambridge Analytica data-sharing scandal—will testify not just in front of the House Energy and Commerce Commitee next week as previously reported, but a joint hearing of the Senate as well.

Per CBS News, Zuckerberg has agreed to testify before the Senate on April 10th, one day before his hearing in the House. Details are scant at the moment, but a press release from Sens. Chuck Grassley and John Thune said it will be a joint hearing of the Judiciary as well as Commerce, Science, and Transportation committees. No one will be surprised to learn that the hearing will focus on protection of user data.
That means Zuckerberg is now slated for two high-profile congressional hearings over how the company allowed an app to harvest extensive data on as many as 87 million users without their consent before said app traded notes with shady electoral firm Cambridge Analytica. This might have been avoidable, but as CBS noted, underlings borked the chance to get him out of it:
[Reps. Greg Walden and Frank Pallone] said last month that they wanted to hear directly from Zuckerberg after senior Facebook executives failed to answers questions during a closed-door briefing with congressional staff about how Facebook and third-party developers use and protect consumer data.
G/O Media may get a commission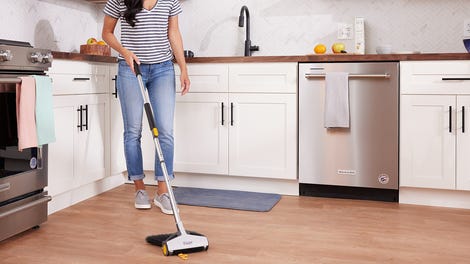 BOGO 50% Off
Flippr - BOGO 50% Off
Fortunately for Zuckerberg, in the time since he told CNN that he might not be the most qualified person at the company to testify, Facebook has already gotten ahead of some of the most damaging conclusions—like that all of its two billion users should already assume their data made it from Facebook to like, whoever. In any case, whether or not Congress manages to pry any more out of Zuckerberg, at least we all get to watch him sweat.
[CBS]