NASA's venerable Kepler space telescope, which discovered nearly 2,700 exoplanets in distant star systems, has officially been retired after finally running out of fuel, the space agency wrote in a statement on Tuesday. When it launched in 2009, it was equipped with "the largest digital camera outfitted for outer space observations at that time," NASA wrote, and scientists on Earth had very limited knowledge of planets beyond the reach of the solar system.

Despite a malfunctioning steering system and dwindling hydrazine fuel levels, the $600 million spacecraft stayed in action for nine years and 19 observation campaigns—far longer than its original four-year mission. Per the Verge, Kepler is now awaiting a command sometime in the next two weeks that will deactivate its transmitter and other instruments. After that, it will drift silently in a safe orbit trailing the Earth (at a distance of 94 million miles in March 2018, though this will continue to increase over time).
Mission scientists worried that the spacecraft may have been irreparably rendered ineffective after the steering malfunction in 2012, though they eventually came up with an ingenious solution in 2013 using pressure generated by the sun's rays to compensate for a failed reaction wheel and aim it at observation targets. This solution did not restore full functionality—Kepler could subsequently only aim itself for around 83 days at a time—but it did make it possible to start another phase of operations.
It also experienced problems with one of its thrusters around the time it began its 19th observation campaign in late August 2018 and went into sleep mode, though NASA was able to bring it back online in September.
"One of the eight thrusters had shown unreliable performance, but the team estimated that simply removing the thruster from use during precision pointing firings could result in acceptable system performance," Alison Hawkes, a NASA Ames Research Center spokesperson, told SpaceNews last month. "As a result, the changes were made and Campaign 19 was, as it were, joined in progress."
G/O Media may get a commission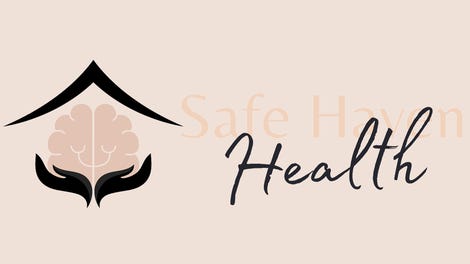 Addiction counseling
Safe Haven Health
The craft has more or less been running on fumes in recent months. According to Space.com, mission personnel confirmed that its reserves were spent as of two weeks ago.
"As NASA's first planet-hunting mission, Kepler has wildly exceeded all our expectations and paved the way for our exploration and search for life in the solar system and beyond," Thomas Zurbuchen, the associate administrator of NASA's Science Mission Directorate in DC, said in the NASA statement. "Not only did it show us how many planets could be out there, it sparked an entirely new and robust field of research that has taken the science community by storm. Its discoveries have shed a new light on our place in the universe, and illuminated the tantalizing mysteries and possibilities among the stars."
"Now, because of Kepler, what we think about the universe has changed," NASA astrophysics division director Paul Hertz told the Verge. "Kepler opened the gate for the exploration of the cosmos."
The telescope's successor, the far more powerful Transiting Exoplanet Survey Satellite (TESS), launched in April 2018 aboard a SpaceX Falcon 9 rocket and is projected to discover over 20,000 new exoplanets. Eventually, TESS itself will be joined by the James Webb Space Telescope, which despite being kind of a mess right now is supposed to launch in 2021.
Goodbye, Kepler. And though you may be drifting in the dark tens of millions of miles away from your homeworld, you showed that the cosmos may not be so lonely, and your contributions will not be forgotten. And who knows? Maybe one day, someone will come find you.
[NASA]