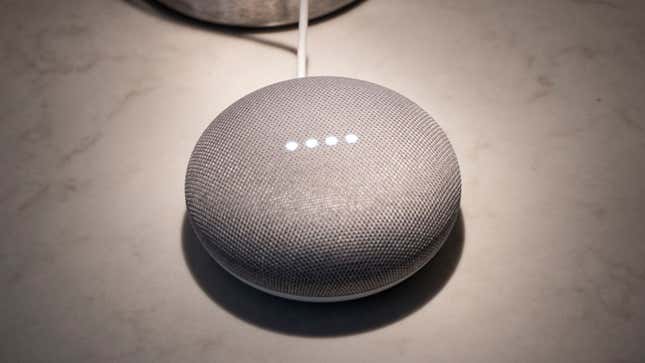 Google Home and Chromecast are both experiencing outages, leaving owners of Google smart speakers unable to order hands-free pizza delivery, play Tic Tac Toe alone, or find out what the weather is like without going outside.
Meet Microsoft's New Surface Laptops
Google confirmed to Gizmodo the issues, which are ongoing at time of writing: "We're aware of an issue affecting some Google Home and Chromecast users," the company said. "We're investigating the issue and working on a solution."
Chromecast, at least, has been completely useless for a minimum of eight hours, according to numerous gripes on Twitter.
Thankfully, it's pretty early in the day and there's plenty of other things to do—like going to the beach, for example, or taking a nice bicycle ride. Books are fun, too, and famously they don't break, unlike that talking hockey puck you casually linked to your home security system.
Incidentally, Google Home and Chromecast's persistent downtime coincide with a widespread outage affecting Slack, which left at least several thousand East Coast journalists struggling to recall how to communicate with one another via email.
We'll update when we learn more.