Ireland is less than two weeks out from a historic vote on its abortion referendum, and anti-choice groups have been trying to manipulate people online in order to sway their decision. And tech companies are just now restricting some of these efforts. Most recently, Google announced that it would suspend all ads related to the referendum.

A Google spokesperson confirmed in an email to Gizmodo that the tech giant will suspend ads related to the referendum on the Eighth Amendment, which is effectively a ban on abortions in the country. The policy will apply to ads across both Google and YouTube. Enforcement will begin within the next 24 hours and the suspension will continue through the referendum, which takes place on May 25.
"Following our update around election integrity efforts globally, we have decided to pause all ads related to the Irish referendum on the Eighth Amendment," a Google spokesperson said in a statement.
Facebook is also taking steps toward reducing foreign political influence on its platform ahead of this month's vote. It announced on Tuesday that it would ban all ads related to Ireland's referendum from advertisers outside of the country. "This change will apply to ads we determine to be coming from foreign entities which are attempting to influence the outcome of the vote on May 25," Facebook wrote in a blog post. "We do not intend to block campaigns and advocacy organizations in Ireland from using service providers outside of Ireland." The social network will also require political advertisers to reside in the country of an election.
Facebook noted that a few other changes aimed at increasing transparency around ads, including its "view ads feature," as the company describes it. As of Tuesday, all Irish Facebook users can look at all of the ads being run by any advertiser in Ireland.
G/O Media may get a commission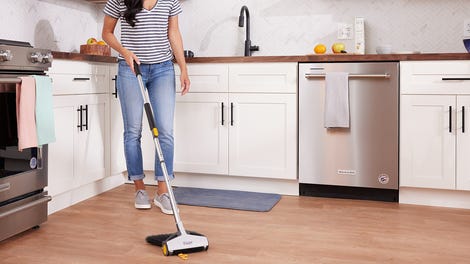 BOGO 50% Off
Flippr - BOGO 50% Off
Google announced similar policy changes earlier this month, noting that it also strengthened its verification process for advertisers, requiring those buying election ads in the U.S. to prove that they are a citizen or permanent resident of the country. They will also have to disclose who is paying for the election-related ad. Google also noted that it will release a Transparency Report this summer "specifically focused on election ads," including who is buying them and how much they're spending on them. And, similar to Facebook's view ads feature, Google noted that it's going to build a "searchable library for election ads."
It's certainly a positive sign that these massive tech platforms are enforcing policies and building new tools specifically designed to address election interference. However, U.S. pro-life groups have been spreading misinformation on Facebook since at least March in an attempt to interfere with the Ireland's upcoming referendum, and YouTube ads from an online campaign to sway undecided voters to vote "no" on the repeal has raked in over 600,000 views.
"Instead of people going canvassing door to door, it's like, 'Why don't we knock on 10,000 people's doors at the same time with different ads and see how they react?'" Gavin Sheridan, founder of legal data firm Vizlegal, told the Irish Times. "You run an ad campaign targeting Irish voters, trying to see who's undecided. You knock on their digital doors on Facebook and say, 'Are you undecided?' and, 'If so click here.' Once you've gathered that intelligence and audience data you run your ads later to those undecideds to vote No."
Cracking down on ads spreading misinformation as well as foreign election interference campaigns is great, but to do so mere weeks ahead of a supremely consequential vote still feels dangerously belated. It's a step in the right direction, but a lot of the damage is likely already done.