Nerd Facebook Google+ has added another collection of decent features to its web interface, now showing "What's Hot" on the network and building "Ripples" infographics to show how posts have been shared with other users.
The changes aren't immediately noticeable. The What's Hot section appears at the bottom of your Stream and consists of a slightly irrelevant collection of updates from people you don't know, which Google's system has somehow decided are popular. It's a little strange seeing nonsense from strangers sitting in your Stream, to be honest.
As for the Ripples post sharing data, that's found within the drop-down menu to the right of each post. Click on that and an infographic appears, illustrating how your photograph of your shoes has spread around the world — and if any popular, big-time Google+ users have stumbled across it.
We're currently seeing the What's Hot section on G+ here in the UK, but the Ripples functionality doesn't appear to have filtered through as yet. Check out Google's YouTube demo of that if you'd like to see it in action. [Google via Gizmodo UK]
---
G/O Media may get a commission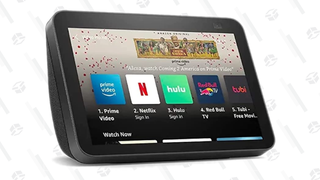 Our newest offspring Gizmodo UK is gobbling up the news in a different timezone, so check them out if you need another Giz fix.