Rumors are swirling that Alphabet, the parent company formerly known as Google, wants to build its own techno-utopian town. But the size and feasibility of a town "built from the internet up" remains in question.

Sidewalk Labs, a company under the Alphabet umbrella, is rumored to be spearheading the project. Sidewalk CEO Dan Doctoroff hinted at the potential project during a conference today hosted by website The Information.
Doctoroff remained coy, saying that he really couldn't comment on the prospects of a major tech company building a living, working city from scratch. But the hints he dropped sound akin to the way that Walt Disney originally envisioned EPCOT as a functioning urban laboratory for high-tech living in the mid-1960s.
From The Information:
Building a city from scratch could help the company rethink government, social policy and data-driven management. "Thinking about [a city] from the Internet up is really compelling," said Mr. Doctoroff, a former CEO of Bloomberg LP and a former deputy mayor of New York City. Existing "cities are hard. You have people with vested interest, politics, physical space...But the technology ultimately cannot be stopped."


Later he added that building a new city could help test solutions to cybersecurity and privacy issues: "If you could create a place, it'd be a laboratory to experiment with these problems."
G/O Media may get a commission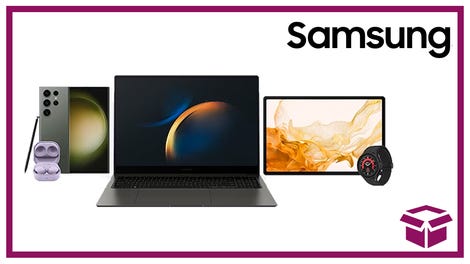 24 hour deals
Discover Samsung - Daily Deal
"But the technology ultimately cannot be stopped," certainly sounds more like a warning from a futuristic supervillain than a stable plan for an American town, but we'll save our judgement of the venture until it ever possibly gets off the ground.
The project would presumably be different (and inherently more ambitious) than Sidewalk Labs' current work with the Department of Transportation, which is focused on incentivizing cities to incorporate driverless cars and other alt-transportation solutions. Last month the DoT announced that it was handing out $100,000 grants to seven cities to study transportation problems and has promised $50 million to the city with the best idea.
America has a long history of what's known as the New Town movement, dating back to the turn of the 20th century, and seeing another resurgence after World War II. Essentially it's the idea that it's better to try and fix urban problems by starting from scratch and building new cities than trying to revitalize existing towns. Some were certainly more successful than others. But it's unclear just how ambitious this new Alphabet City might be, if it exists at all.
"A lot of people have tried it and haven't succeeded. Right now we're just building products and services but there are lots of lessons that can be learned from the past and we'll see what happens over time," Doctoroff told The Information.

We've reached out to Sidewalk Labs for comment and will update this post as we learn more.