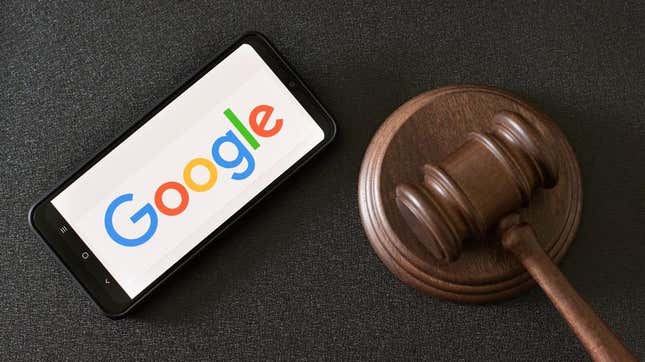 As Google faced off against the Department of Justice on the first day of a hotly anticipated antitrust trial, company lawyer John Schmidtlein laid out an interesting perspective. "This case is really all about Microsoft," Schmidtlein said.
If you can name one search engine other than Google, it's probably Bing, but Microsoft's rival search tool is all but a joke compared to Google's Search supremacy, with a wimpy 3% market share. According to the government, that's because Google kneecaps its competitors by paying companies such as Apple as much as $10 billion a year to make its Search tool the default on phones and browsers. But according to Schmidtlein, Microsoft's lack of success has nothing to do with anticompetitive behavior: it's because Bing sucks and Google is better.
"Microsoft has failed to invest, failed to innovate," and that would still be true whether or not Google was cutting Apple, Samsung, Mozilla, and other companies giant checks to make it the default choice, Schmidtlein said.

The trial marks the government's first major antitrust battle against a tech company since the DOJ took on Microsoft in the late '90s. It'll be a long time before we reach a verdict, but just on the first day we've already seen some surprising—and hilarious—revelations.
Click though the sideshow above for the best things that happened on day one of Google's antitrust trial, or just scroll down if you're on a mobile device.