For her Master's project, graphic designer Barbara Bernát created a fictional currency she calls the Hungarian Euro. Instead of people or monuments, the obverse and reverse of Bernat's notes feature beautiful illustrations of European animals and plants; beneath UV light, the skeletal anatomies of the former become visible.
Photos by Richárd Kelemen, all images used by permission of Barbara Bernát
"I wanted to try something challenging, and banknote design was a new field for me," Bernát tells io9. She opted to try a new approach by portraying animals instead of historical figures."I wanted to choose a playful topic," she says, "and I've loved nature since a young age."
On her Behance page, Bernat has documented how she designed and prepared five denominations from a total of ten separate copperplate etchings. Bernát tells io9 she has some experience in etching, and that this form of reproduction allowed her to imitate a technique called intaglio printing, a process used at one time in the large scale production of things like banknotes. "It is very pleasant for me to work with real materials instead of digital media," she says. "The etching print gives much more convincing result."
Below are detailed photographs of her finished currency, a photo of her preliminary sketches, and an image of her finished plates. "I used the original proportions of the existing euro banknote for my design," she writes on her Behance page, where you can see many more photos documenting her creative, design, and printing processes. "As the denomination increases, the size of each banknote" grows. "The animals also represent the growth of value."
G/O Media may get a commission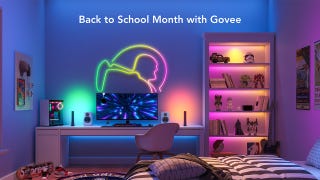 Back to School
Back to School Month with Govee Sale
5 Euro | Lizard Lacerta agilis | Grass Setaria viridis
10 Euro | Doormouse Eliomys quercinus | Rowan Sorbus aucuparia
20 Euro | Hooded crow Corvus cornix | Sycamore Platanus x Hybrida
50 Euro | Red fox Vulpes vulpes | Fern Dryopteris filix-mas
100 Euro | Deer Capreolus capreolus | Oak Quercus robur
I only wanted to keep the essential visual elements of a banknote," writes Bernát. "I wanted to emphasise the animals and plants, the typography and the security marks are secondary on my notes. I started with thumbnails, they evolved to more detailed sketches, which lead to my final layout."
See more of Bernát's beautiful currency on her Behance page. See also: The Canadian currency that features a glow-in-the-dark Quetzalcoatlus.
H/t Kottke