A new rumor reveals major plot details for Green Lantern, and singles out an unexpected villain as the real big bad. A demonic mutant joins X-Men: First Class, and Judge Dredd will bring brutal realism to post-apocalyptic ass-kicking. Spoilers ahead!

Green Lantern:
When we reviewed this movie's script a while back, the main villain was Legion, who wreaked havoc in the origin story Emerald Dawn. But a new rumor claims the movie's main villain is now Parallax, the monster who was responsible for turning Hal Jordan evil in the comics. (But it's important to remember this is just a rumor, and one without a clear source at that.)
According to this report, Parallax is no longer a fear parasite, but rather a soul-eating creature that infests its victims in order to devour them from within. The movie begins with Oan scientist Krona becoming the first Parallax host as the creature escapes from the Yellow Power Battery. The Parallax-controlled Krona then causes Abin Sur's fatal crash landing on Earth, and Hector Hammond becomes infested with a tiny part of Parallax while performing an autopsy on Abin Sur. This is the source of his telepathic powers, and it's what causes him to attack Hal Jordan and Carol Ferris. Parallax ultimately destroys Hammond's soul and fights Hal Jordan in the flesh. It looks as though Jordan will lose until more Green Lanterns show up to assist. Again, take this as just a rumor, but if it's true... whoa. [ComicBookMovie]
G/O Media may get a commission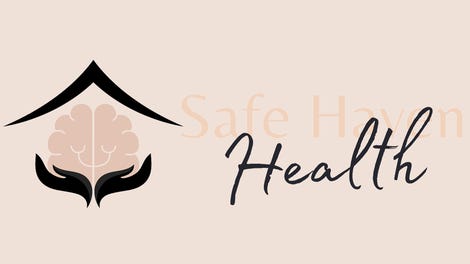 Addiction counseling
Safe Haven Health
X-Men - First Class:
Jason Flemyng, best known for various roles in Guy Ritchie movies (which were, perhaps not coincidentally, produced by First Class director Matthew Vaughn), announced at Marvel Con UK that he will be playing Azazel, the (eventual) father of X-Man Nightcrawler. He said the role will be make-up intensive, and he will have a digital tail added in post-production. [Coming Soon]
Superman Reboot:
A new rumor claims that Jonathan Nolan isn't a strong contender for the directing gig, and that David Goyer remains the frontrunner. The source claims that Warner Bros actually considers Goyer's previous directing missteps to be a good learning experience for him, and they're also hoping that all his time spent with Christopher Nolan has taught him a thing or two. (Of course, if "knowing Christopher Nolan really well" is a major criterion, you would think that would give the edge back to his brother, but in any event.) As always, keep your grains of salt at the ready until any sort of announcement is ready, which probably won't be for a little while. [DC/Warnerbros]
Captain America:
A casting call has gone out for extras for the film called Frostbite (a known pseudonym for this movie), which is set during World War II and shooting in Manchester and Liverpool, which fits Captain America perfectly. Anyway, they're basically looking for people who could plausibly pass for citizens of 1940s New York, which mostly means your hair and skin need to be in their natural condition, and you better not be too tall - the height limits are 6'2" for men and 5'8" for women. [LiveForFilms]
Judge Dredd:
Producer Andrew MacDonald confirmed what Karl Urban had already told pretty much anyone who would listen at Comic Con - he's their Judge Dredd. He also described the new movie, while shooting some choice words at the Sylvester Stallone version:
The main thing about Dredd is that it's a fantastic comic that was completely messed up 20 years ago. Our idea is to make a very hard, R-rated, gritty, realistic movie of Dredd in Megacity, so we've got to get the tone right. He's not going to take off his helmet. His bike is going to feel real. He's going to hit people and it's going to feel real."
MacDonald also mentioned they will be shooting in Johannesburg with the same crew that made District 9, the movie isn't adapting any particular comic, and Pete Travis is directing. [Empire Online]
Terminator 3000:
Remember that animated Terminator movie we mentioned on Friday? Apparently the announcement was sort of premature - like, "the company that made the announcement hadn't yet secured the rights to make a Terminator movie yet" sort of premature. Hannover House, the would-be makers of the film, have recovered from their cease-and-desist letter and have now organized a meeting with the rights holders at Pacificor. It sounds as though Hannover House will be pitching the movie as a sort of side-project for the franchise that wouldn't interfere with whatever McG (or whoever else) wants to do with Terminator 5. [Deadline]
Transformers 3:
A blog dedicated to fitted baseball hats posted some set pictures of actor Lester Speight wearing one of their hats, then mentioned the rumor that his character Hardcore Eddie kills Starscream. It's unclear if they heard that straight from Speight, or where they would have gotten that info from otherwise, but it's at least a possibility, I guess. [Strictly Fitteds]
Battleship:
Hamish Linklater, probably best known for his work on The New Adventures of Old Christine, has reportedly joined the cast of this board game adaptation. (It's science fiction because the battleships are supposedly fighting aliens on the high seas.) He will reportedly play "a brainy scientist named Cal." He joins an already thoroughly bonkers cast filled with the likes of Taylor Kitsch, Alexander Skarsgard, Rihanna, and Tom Arnold. [The Wrap]
Fringe:
Joshua Jackson, who won my heart with his stirring performance as Charlie Conway in The Mighty Ducks and has held onto it ever since, explains in the video below that it will take the first half of the season for the team to work out Olivia isn't their Olivia. He also has some thoughts on Peter's divided loyalties: [Fancast] Click to view

For some reason, the only available version of the first season three promo is this low-quality recording of a TV screen, but it's better than nothing: [SpoilerTV]
Chuck:
Stacy Kiebler posted some pictures from her time on the set as Greta, the latest CIA agent to assume this rotating identity at the Buy More. I don't believe these photos should be taken as indicators of what will be in the finished episode, but hey...the costume is fun. [Stacy Kiebler's Facebook]

True Blood:
Denis O'Hare takes us through the insane, 2800 year backstory of vampire king Russell Edgington: [Underwire] Click to view

Warehouse 13:
A press release reveals a little more about Lindsay Wagner's guest appearance. Her character's full name is Dr. Vanessa Calder, and she's "the in-house Warehouse 13 doctor who is responsible for treating the investigative team as well as the super secret governing body known as The Regents." [SpoilerTV]
Eureka:
Here's a promo for the next episode, "Stoned", which promises "Grant's past will come back to haunt him." Also, I'm pretty sure this is the episode where people turn into statues, a clip of which we saw at Comic Con. [SpoilerTV]
The Event:
The show apparently features tons of flashbacks, but those fearing Lost-style confusion needn't worry. There's always a timestamp included with all the flashbacks, so we know when each past moment occurred. [Quiet Earth]
V:
Producer Scott Rosenbaum explained that the changeover from original showrunner Scott Peters created a mangled mythology where questions were being raised that had no answers because the show was suddenly moving in a different direction. That's a big reason why the first season felt so aimless, he says, and he promises that he's shaken off these initial problems and is now hard at work on constructing clearer mysteries that the second season will actually answer:
Going into Season 2, I spent a lot of time completely solving the mythology [and working out] where [the aliens] came from, where they'd been before Earth [and] why they're at Earth. They're a little different than a typical alien. You're going to understand what they are, how they were created and what they consist of. They're not necessarily just lizards.
A flurry of Twitter updates don't reveal too much, although new series star Jane Badler has already arrived on set, so she's almost certainly a part of the show pretty much from the start of the second season. [The V-Files]
Smallville:
Two actors have been reportedly cast as minions of Darkseid. According to reports, Michael Daingerfield is playing Gordon Godfrey, while Steve Byers is playing Desaad. They should both appear in the third episode "Supergirl", if not even sooner. [KryptonSite]
This new promo takes a long, long view of the program's history, setting everything up for this season's grand finale (along with some promises from the producers that this season will be the biggest yet, and feature every villain ever). There's also a bit of new footage sprinkled in there as well: [KSiteTV]
Additional reporting by Kelly Faircloth and Charlie Jane Anders.